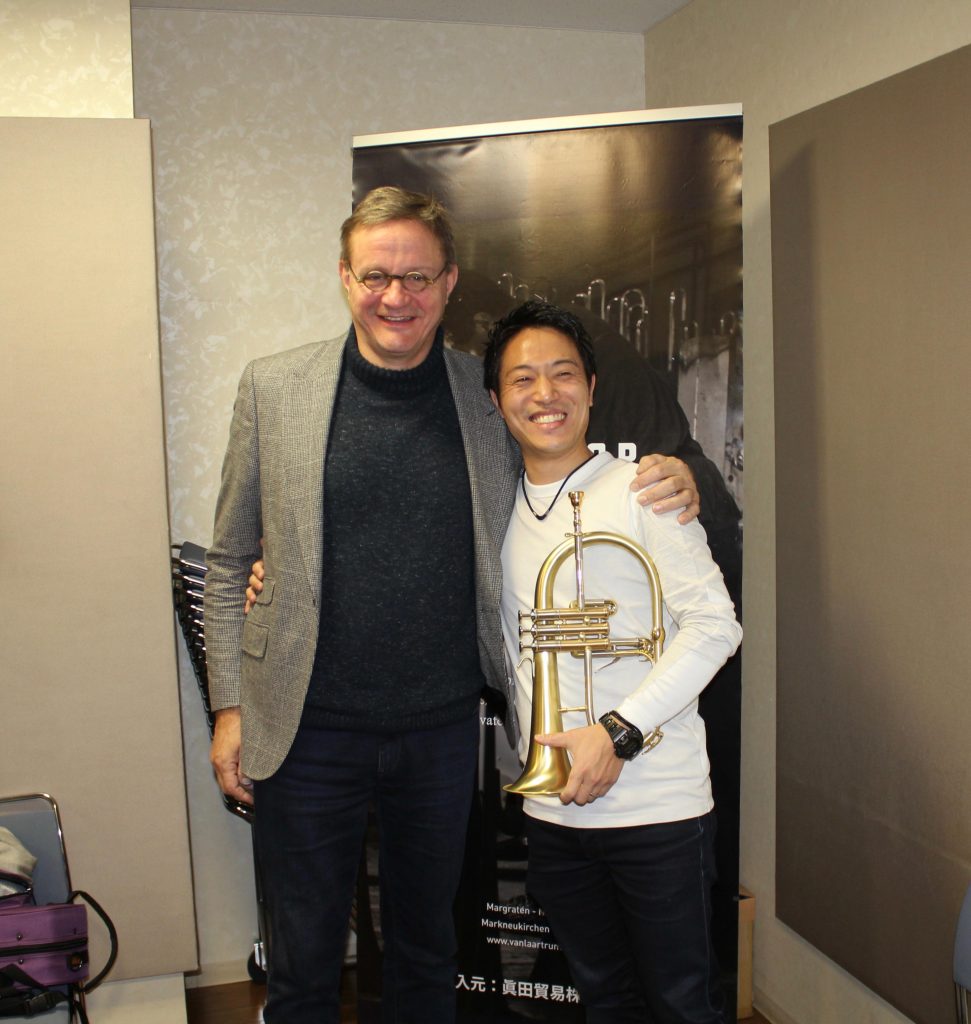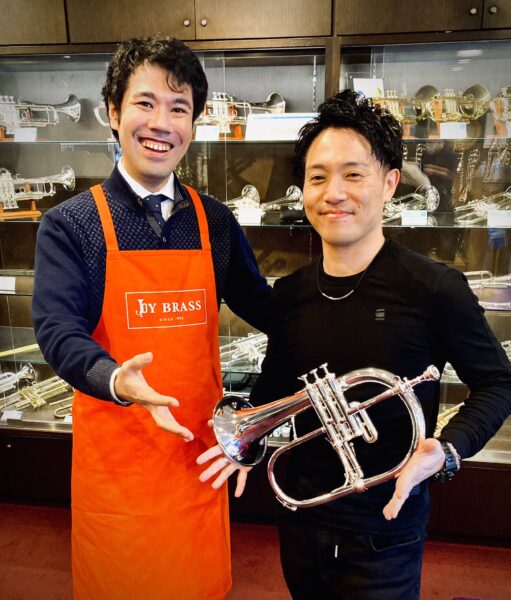 The other day, the Joy Brass trumpet team and I had dinner together in Tokyo. We exchanged wonderful memories of Hub san.
We really appreciated him – and still do – and we take good care to pursue his great advice and wisdom and "keep on making progress".
I bought a new B6 flugelhorn from Joy Brass about two months ago. I was truly surprised when I tried out this new instrument because the B6's great sound is exactly what I have been looking for.
I've been thinking. And I just bet that Hub san gave me this amazing horn.
Of course, all the Van Laar instruments I have are really great and I've recorded many numbers with them.
I recorded this particular title with my new B6 flugelhorn and OIRAM IV trumpet.