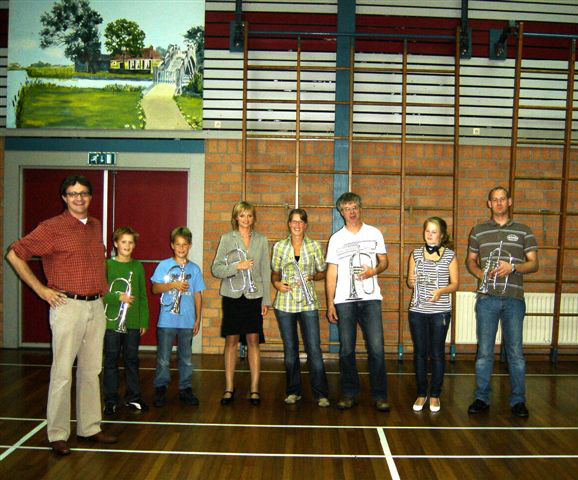 The Concordia fanfare band from the Frisian village of Welsrijp has bought five new Hub van Laar flugelhorns. The entire flugelhorn section of the 110-year-old brass band now plays on Van Laar instruments.
Hub van Laar recently made the journey to Friesland with the flugelhorns so that he could help the musicians and the band leader to select the right instruments for them.
As is the case in the province of Limburg, Friesland also has a rich tradition of brass bands, and Hub Van Laar Trumpets & Flugelhorns is delighted to have been able to contribute.