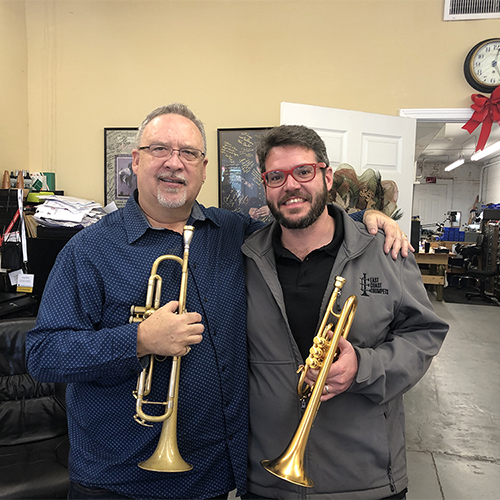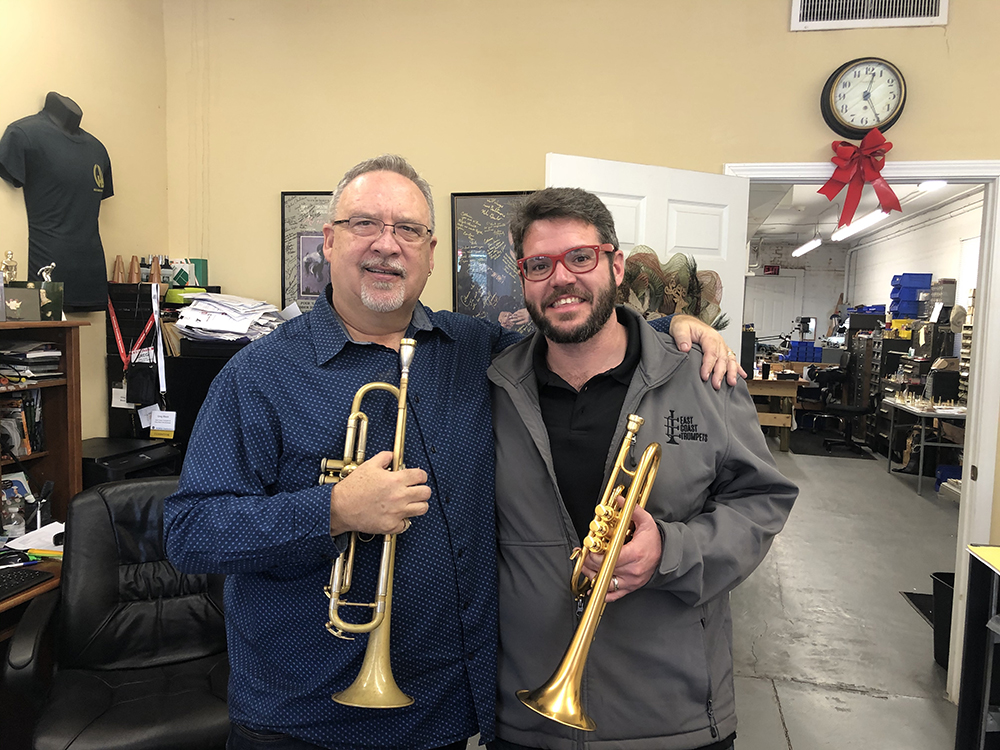 Gary Bo Clayton (on the left) and Benjamin Strickland 
Hub,
Hey it's Bo Clayton and I play the B5 trumpet and the B3 Flugelhorn. I bought both of these from Ben Strickland from East Coast Trumpets. I'm also retired from the US Navy Band and now I'm currently a private trumpet teaching and the Director of Jazz Ensembles at Austin Peay State University.
I just wanted to let you know that I'm loving these horns!
Thanks, Bo