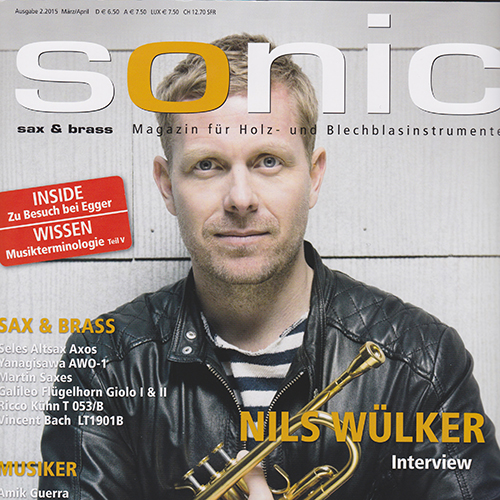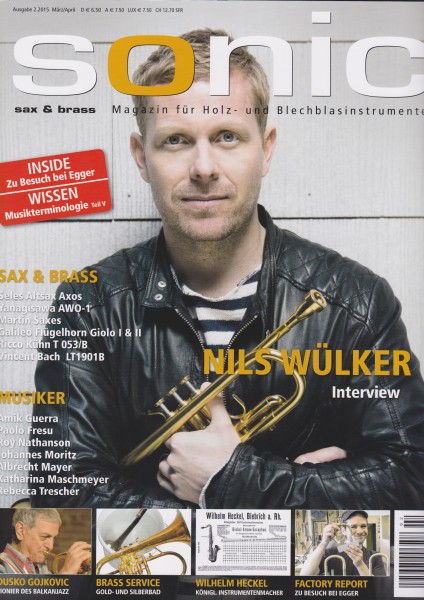 The German jazz musician, composer and producer Nils Wülker was born in 1977. He first started to learn the piano and then took up the trumpet at the age of ten. When he was 16, Nils discovered jazz and never looked back. He went on to study jazz music at the "Hanns Eisler" Music Academy in Berlin.
Wülker plays a van Laar trumpet model B4.1 and also an OIRAM flugelhorn. In an interview with the West German Broadcasting Corporation (WDR), he explains why he is so enthusiastic about his van Laar trumpet: "My instrument gives me the possibility to express myself. It is pratically an extension of my body and in an ideal case I even forget that I am holding it."
His latest, eighth album, entitled "Up", leans on the English word "uplifiting" and certainly keeps its promise. This CD by the 2013 Echo Jazz winner is "pure seduction for the ears" (WDR). Its jazzy, soulful and funky sound features contributions by internationally renowned musicians such as Xavier Naidoo, Jill Scott, Lauren Flynn and many others. It has been hailed as "one of the most beautiful albums of the year" (Crescendo), and "presents trumpeter and songwriter Nils Wülker at the height of his performing and compositional powers. …His instrument sounds phenomenal …" (Spiegel Online)
You can read the whole interview in Sonic Sax & Brass Magazine.