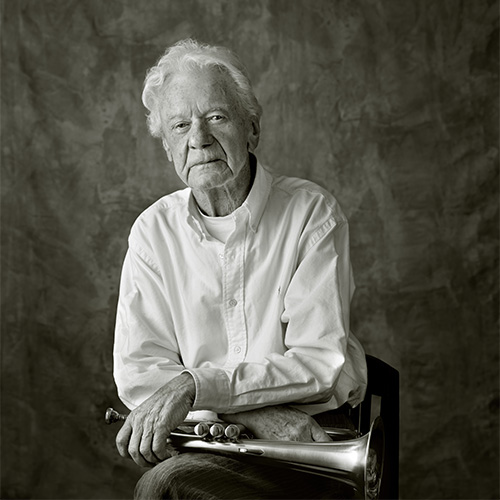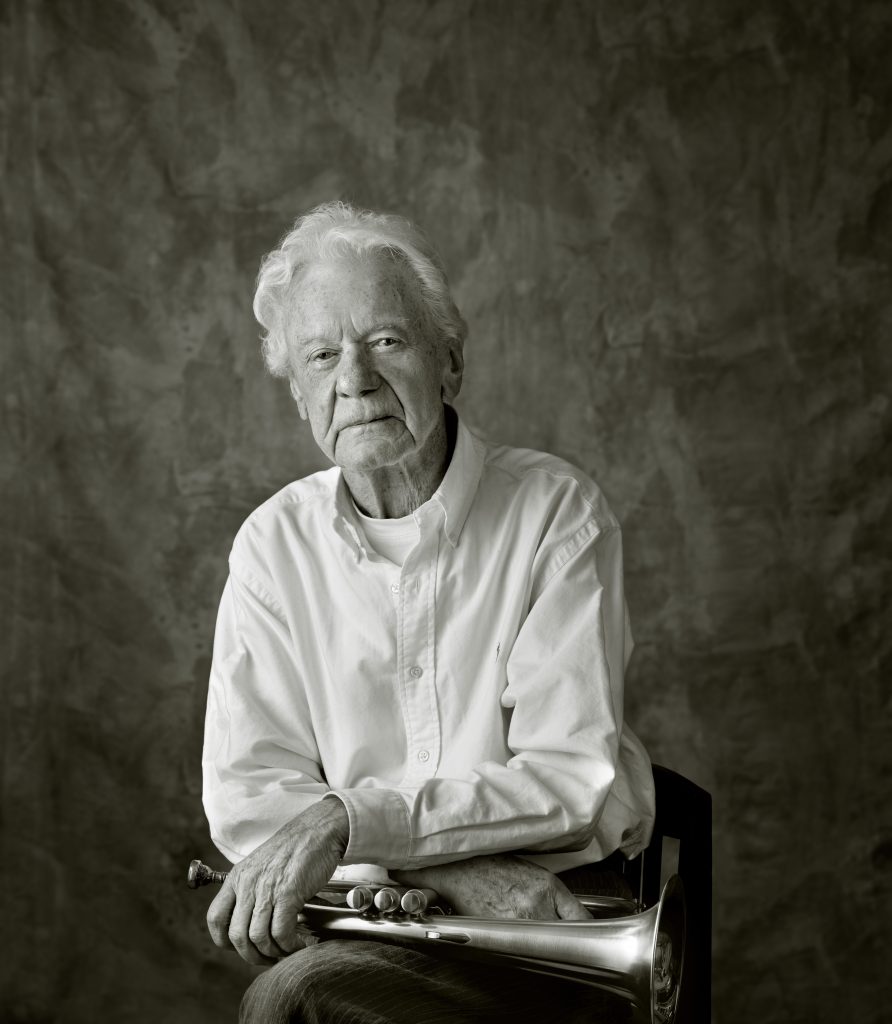 Ack van Rooyen | Picture by Mark Kohn
Op 1 januari wordt Ack van Rooyen 90 jaar. Bij zijn verjaardagsfeest in het BIMHUIS twee dagen later verwelkomt hij zijn favoriete Nederlandse jazzmusici, onder wie zangeres Fay Claassen en zijn jarenlange vriend trombonist Bart van Lier. Ack van Rooyen is een van de meest persoonlijke en unieke stemmen op de flügelhorn en onmisbaar in de geschiedenis van de Europese jazz. 'Het lijkt als of de flügelhorn alleen voor hem is uitgevonden', zei Ack's broer, de bekende arrangeur en componist Jerry van Rooyen.
On January 1st, Ack van Rooyen will turn 90. For his birthday party two days later at the BIMHUIS he has invited his favorite Dutch jazz musicians, including singer Fay Claassen and his lifelong friend, trombonist Bart van Lier. Ack van Rooyen is one of the most personal and unique voices on the flugelhorn and an indispensable player in the history of European jazz. 'It appears as if the flugelhorn has been invented for him', said Ack's brother, the renowned arranger and composer Jerry van Rooyen.
Friday 3 January 2020, 20:30 BIMHUIS Amsterdam
Ack van Rooyen – flugelhorn
Juraj Stanik – piano
Paul Heller – tenor sax
Peter Tiehuis – guitar
Hans Dekker – drums
Special guests:
Fay Claassen – vocals, Bart van Lier – trombone
Location
Piet Heinkade 3, 1019 BR Amsterdam, Netherlands