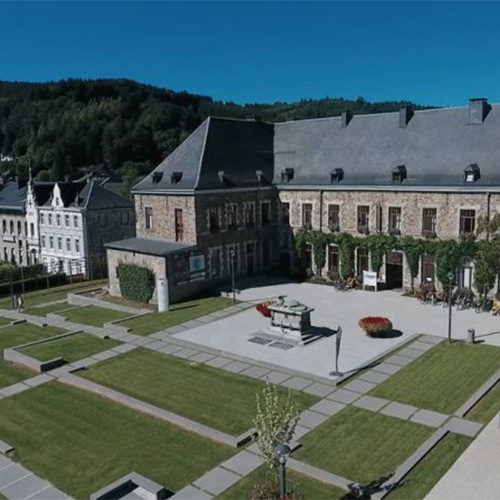 On 03 March 2018, masterclasses will take place in the Salle du Vivier of the Malmundarium, a former Benedictine monastery that is dedicated to the arts. The Malmundarium is to be found in the Place du Châtelet 9, 4960 Malmedy, Belgium. The masterclasses take place from 10 a.m. – 12 a.m. and 2 p.m. – 5 p.m. The classes are open to the public and free of charge for passive participants. They will be given by Tobias Füller, Professor of Music at the Conservatories in Düsseldorf and Lübeck. At 7 p.m. a concert will be given by the pupils led by their teacher to conclude the day.
During the event, trumpets and flugelhorns by Van Laar will be exhibited and available for testing. Hub van Laar will be present for a meet and greet and to answer your questions.
With the collaboration of: Julien Theodor, François Dawans, Antoine Colin, Jacques Blanche, Claude Remacle and Hermann Veithen.
Event organizers: Malmedy Music Academy
https://www.facebook.com/events/148315582532920/

Location
Place du Châtelet 9, 4960 Malmedy, België