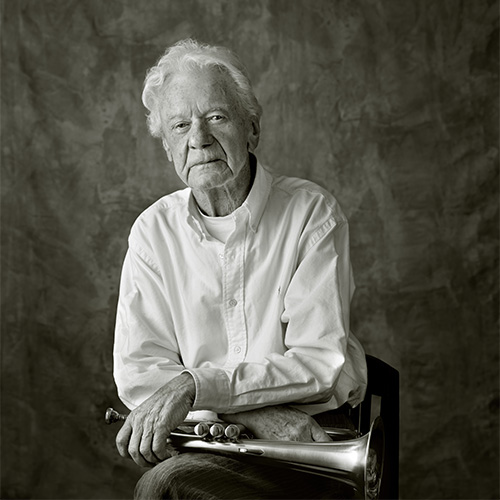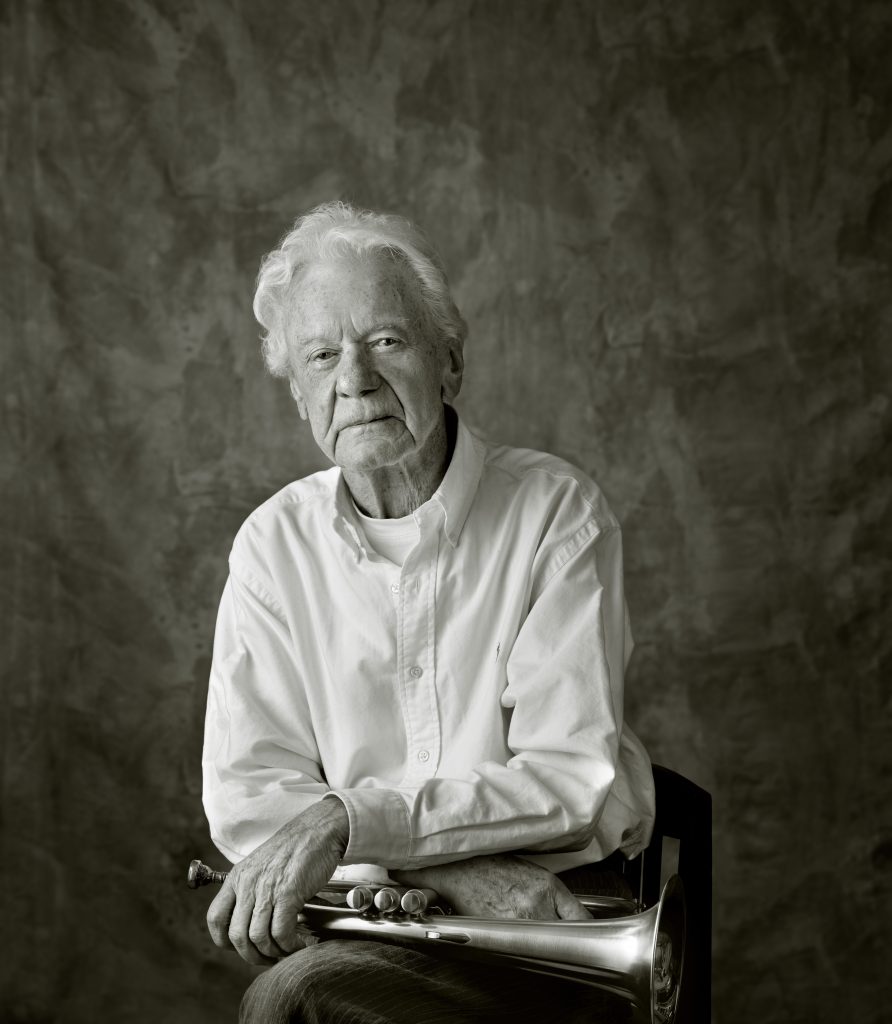 Ack van Rooyen | Picture by Mark Kohn
A very special ceremony took place at 2 p.m. on Sunday 26 November 2017 in De Kleine Komedie (Little Comedy) Theatre in Amsterdam, when the Dutch trumpeter Ack van Rooyen was honoured with the Blijvend Applaus Prijs (Perpetual Applause Award) in the category "Music".
The prize, a bronze figure sculptured by Iris Le Rütte and cheque amounting to € 5000 was awarded on the recommendation of the jury members Mijke Loven, Bert Vuijsje and Ditmer Weetman.
In their laudation, the jury praised the trumpeter with the words:
"He has been one of the best jazz musicians in Europe for many decades and has had a very impressive career in France, Germany and the Netherlands. Now in his 88th year he is still musically active and his creativity knows no end. However, Ack is one of the most modest people around, and this is probably why he is better known among other musicians than among the public. Reason enough to honour him with the 'Perpetual Applause Award' 2017."
Among the participants at the ceremony were Uli Beckerhoff, Maarten van der Grinten, Kobe Gregoir, Greetje Kauffeld, Jan Kelder, Geert Kistemaker, Martijn de Laat, Jan Menu, Jos Machtel, Rik Mol, Ellister van der Molen, Tony Overwater, Raul Santana, Ignacio Santoro, Koen Schouten, Bobby Shew, Jurai Stanik, Jan Toth, Bert Vuijsje, Matthias de Waele, Bob Wijnen.
Pictures of the award ceremony below by Martijn Mulder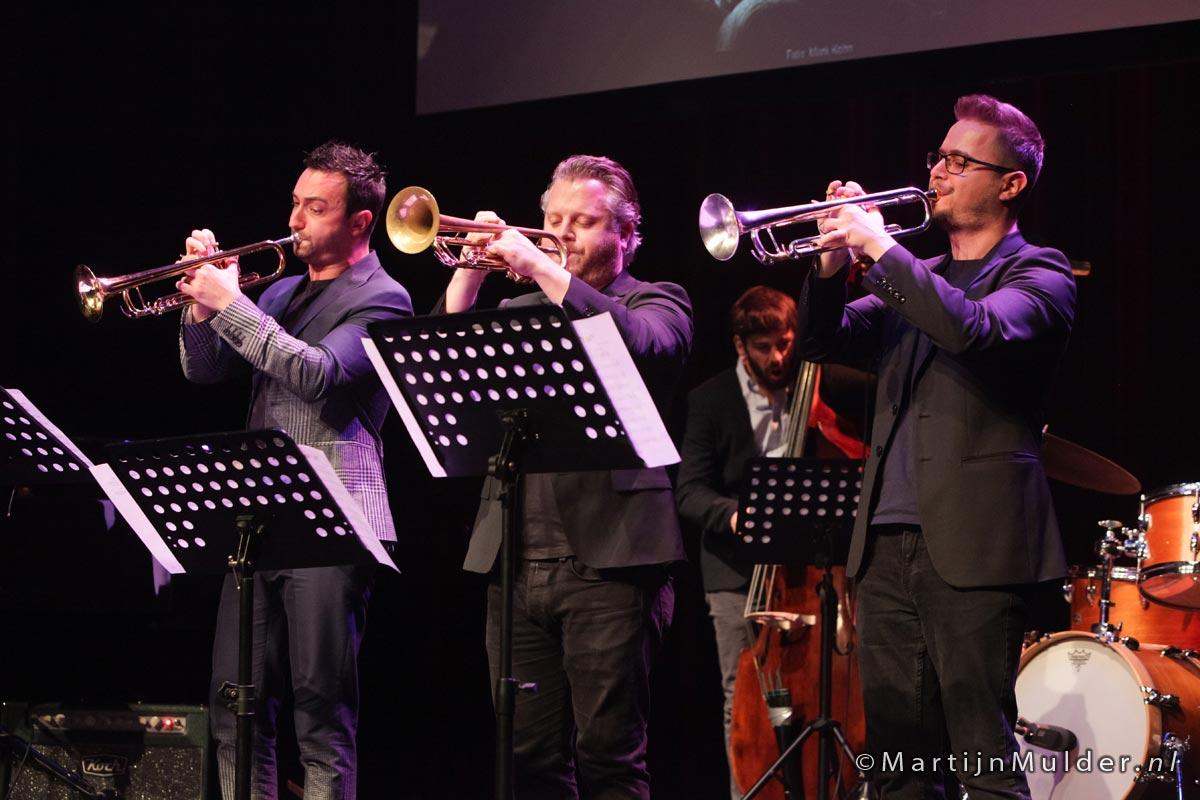 The Three Trumpeteers; Rik Mol, Martijn de Laat and Jan Toth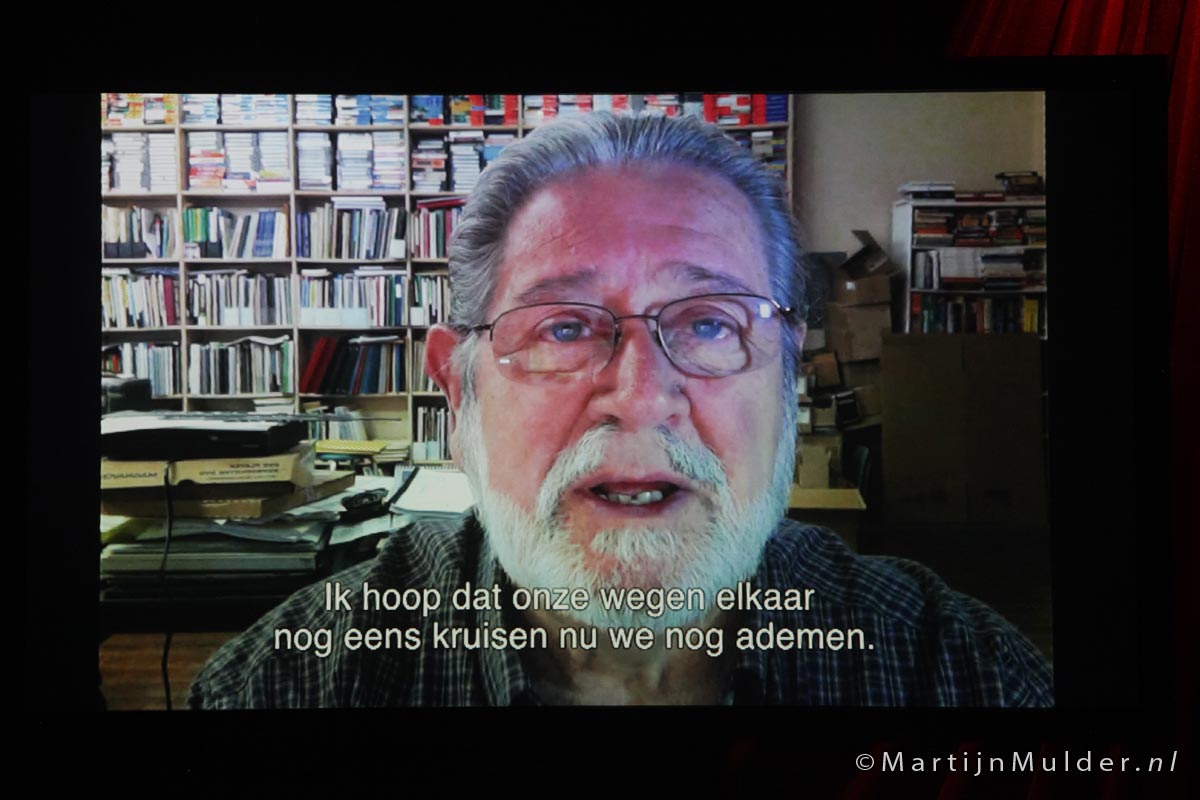 Bobby Shew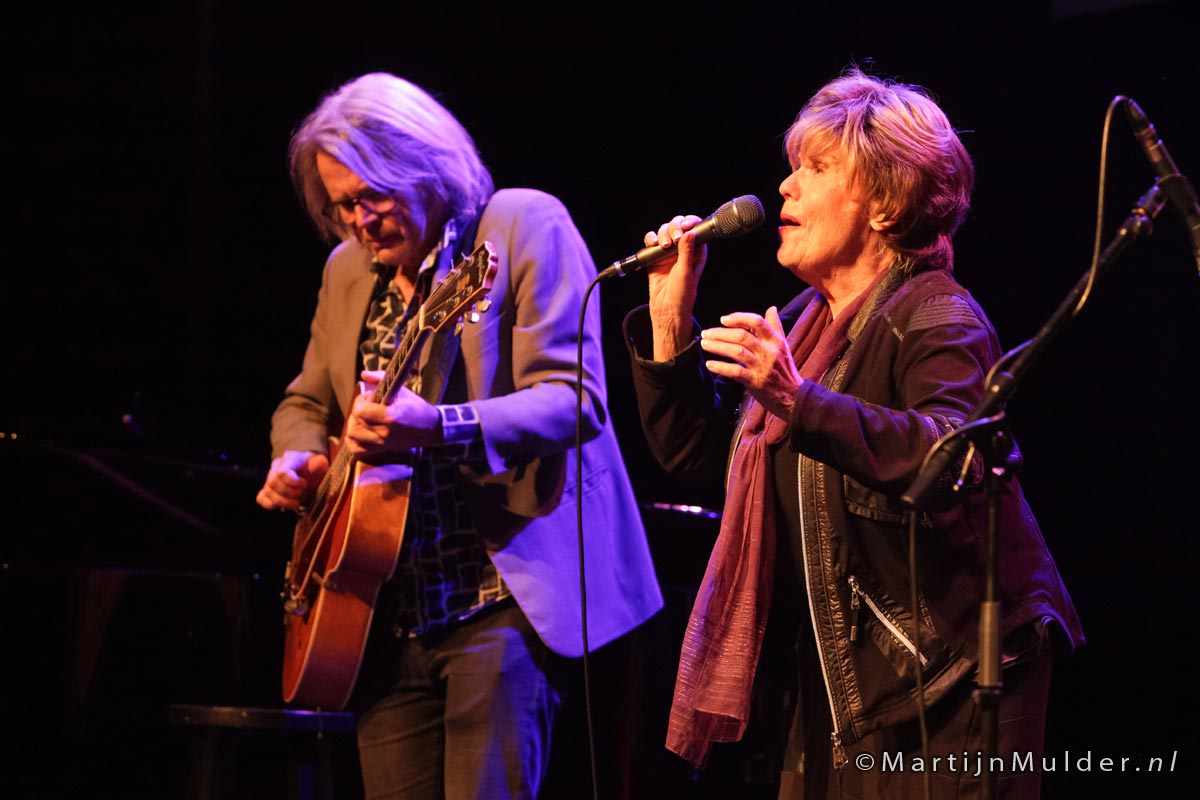 Greetje Kauffeld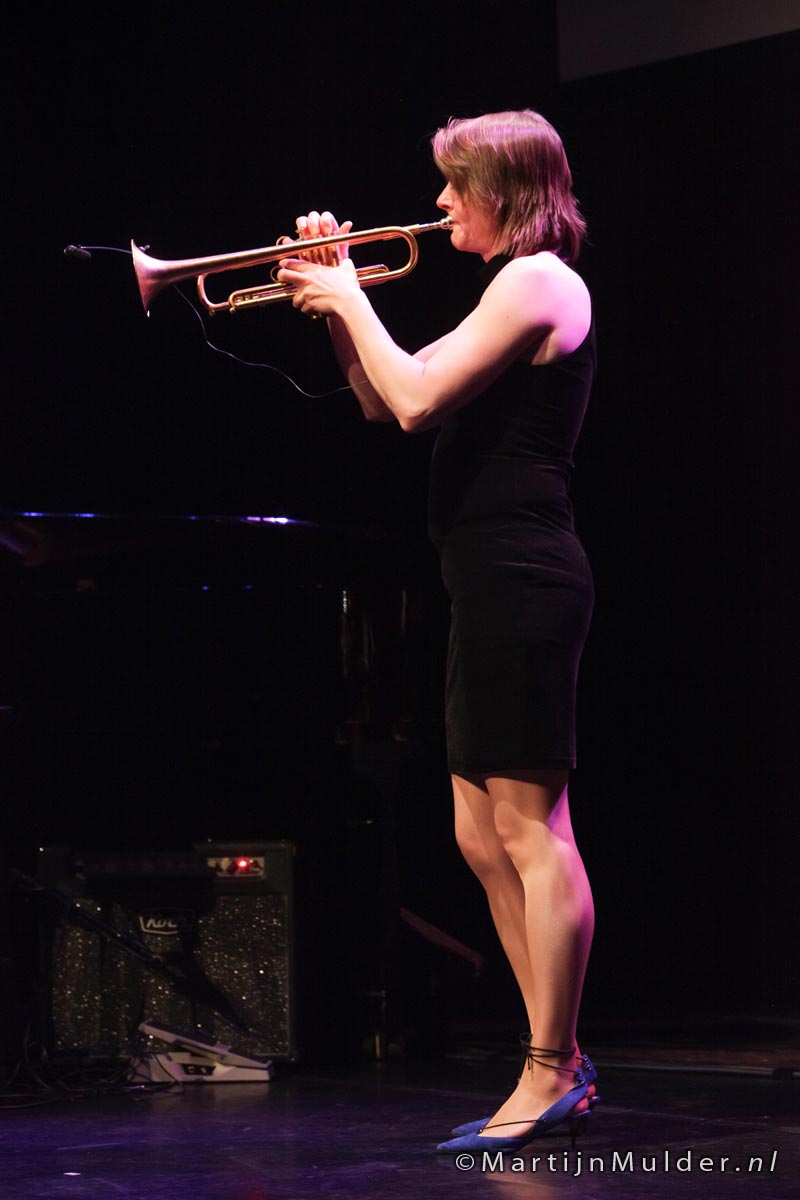 Ellister van der Molen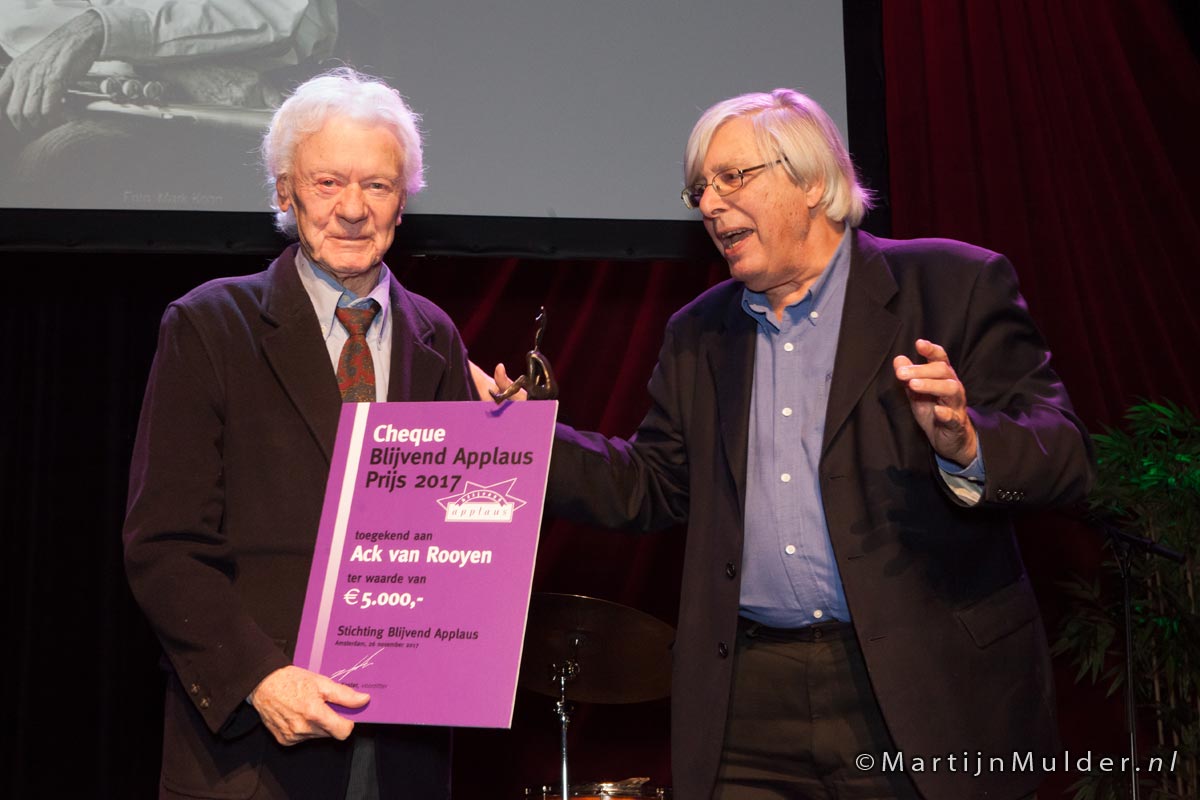 Ack van Rooyen and Bert Vuijsje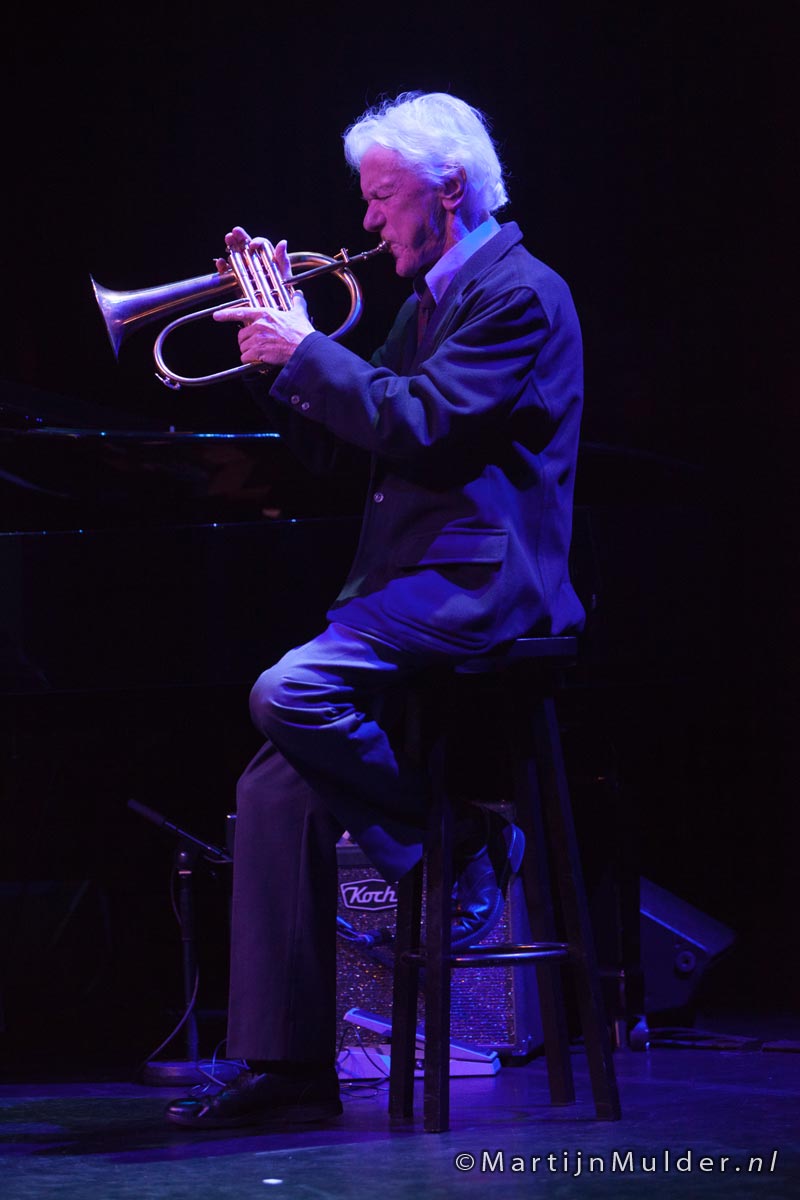 Ack van Rooyen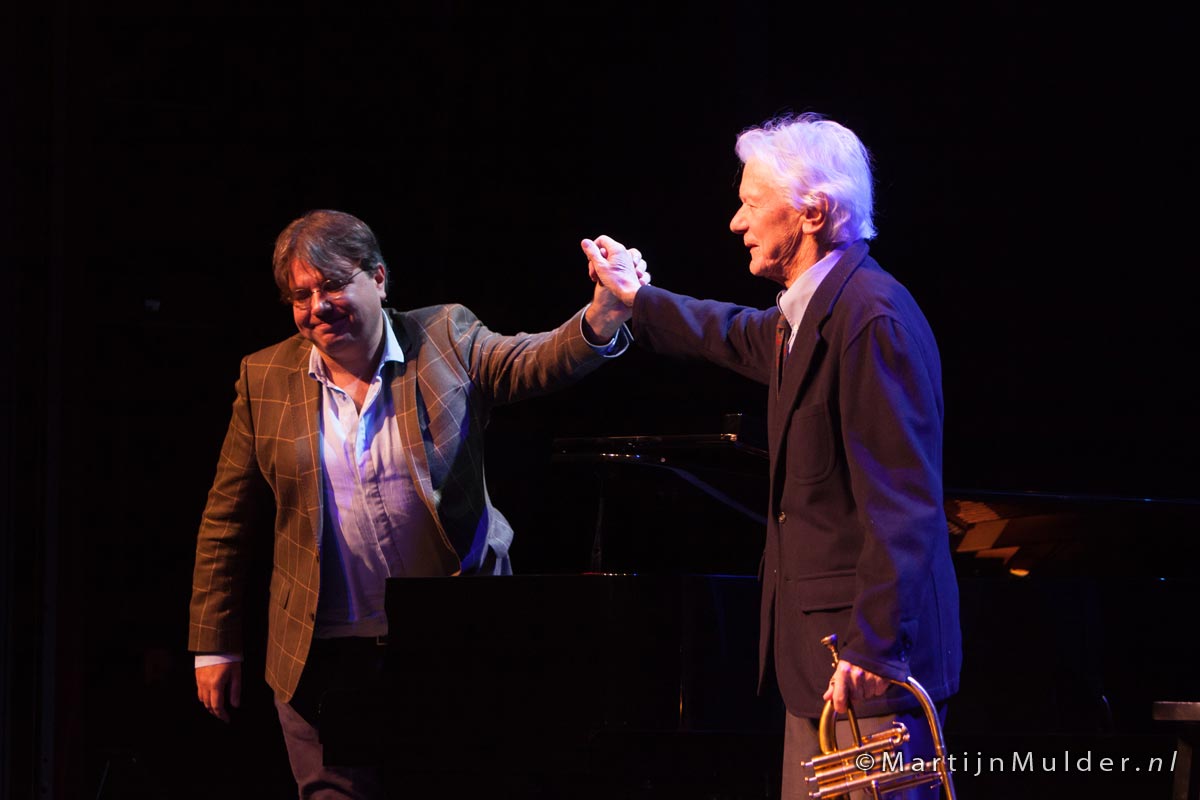 Jurai Stanik and Ack van Rooyen
Ack van Rooyen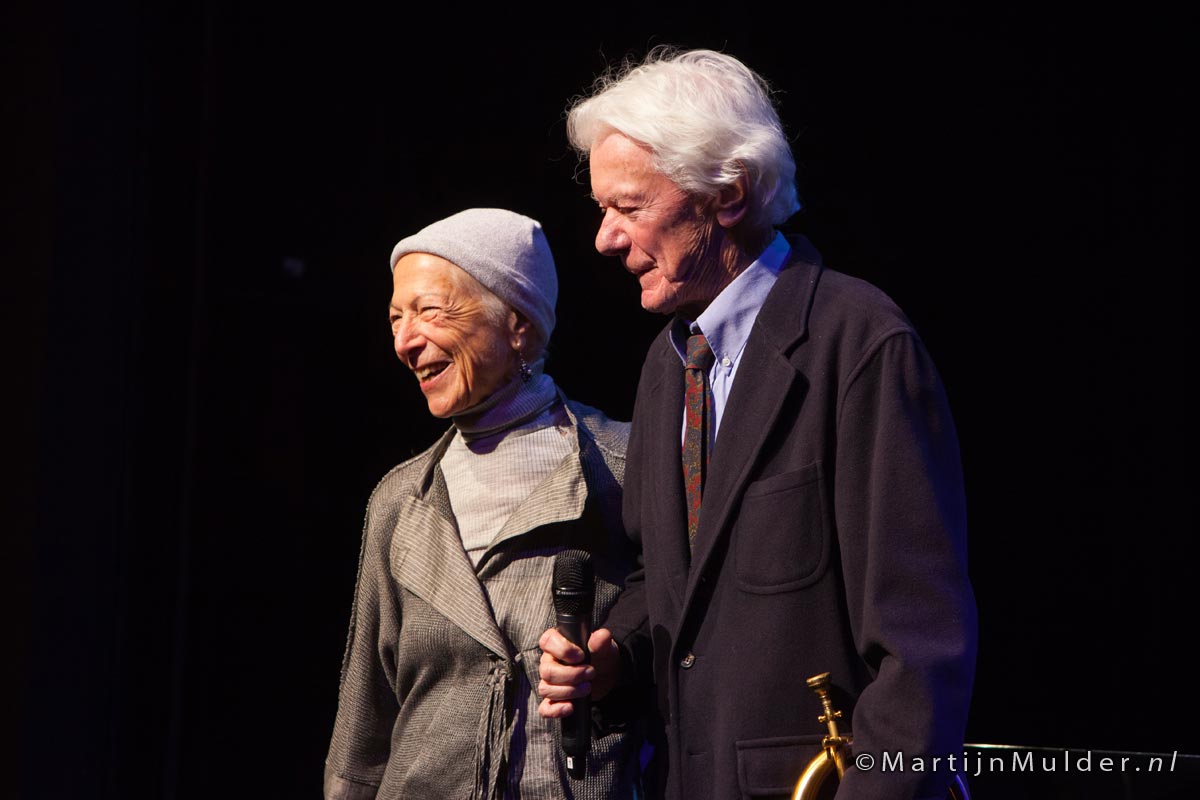 Ack van Rooyen and his wife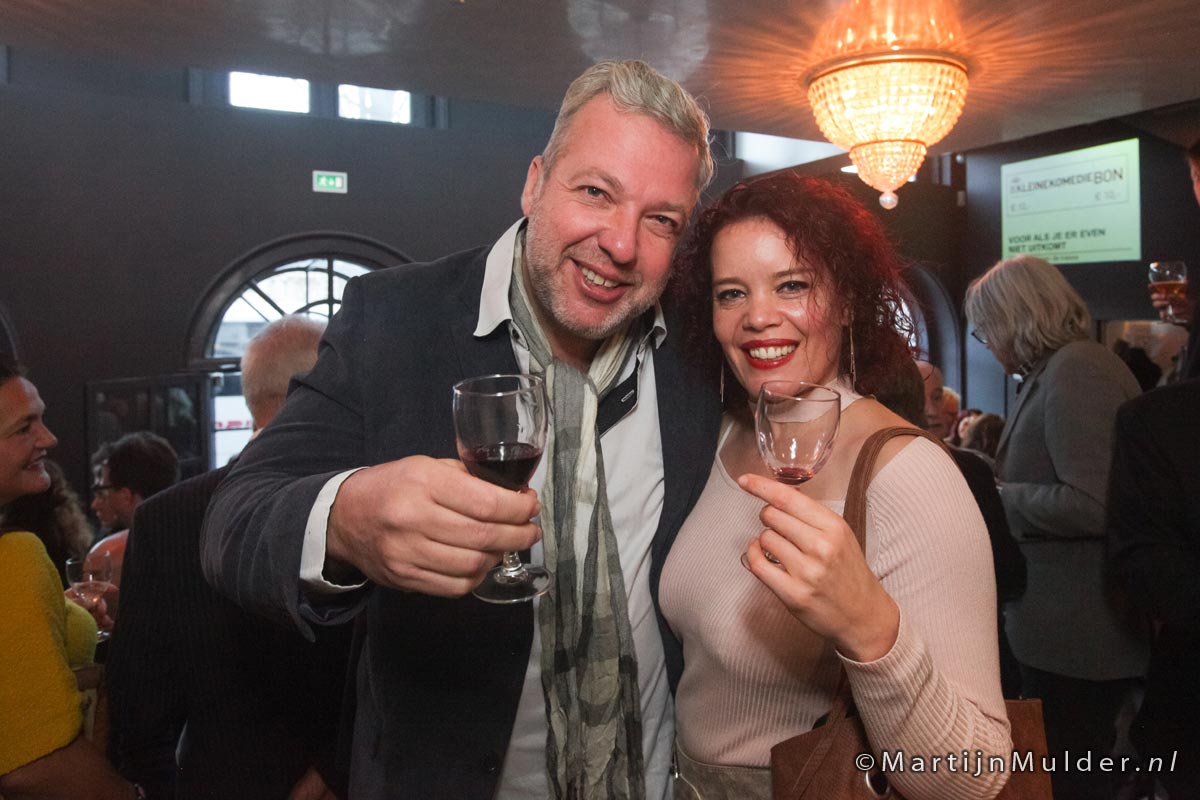 Nanouck Brassers and Wendy Rijken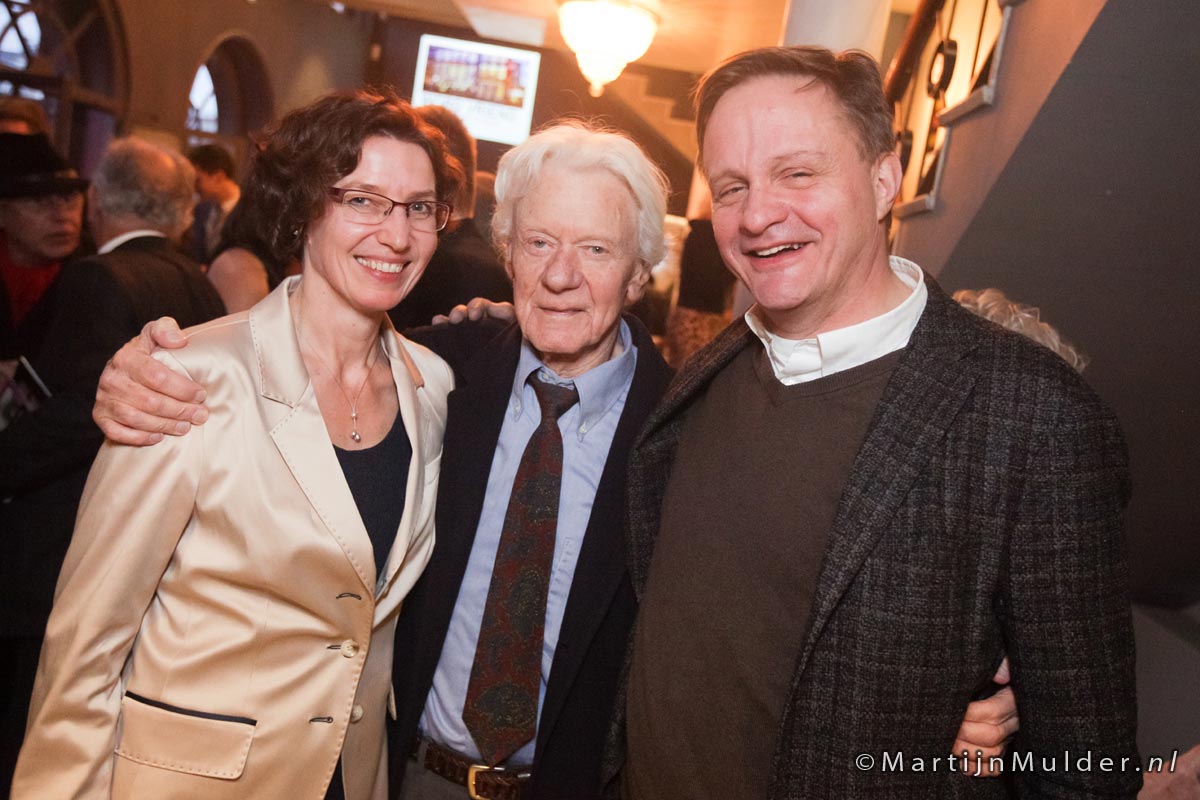 Heidrun Joechner, Ack van Rooyen and Hub van Laar