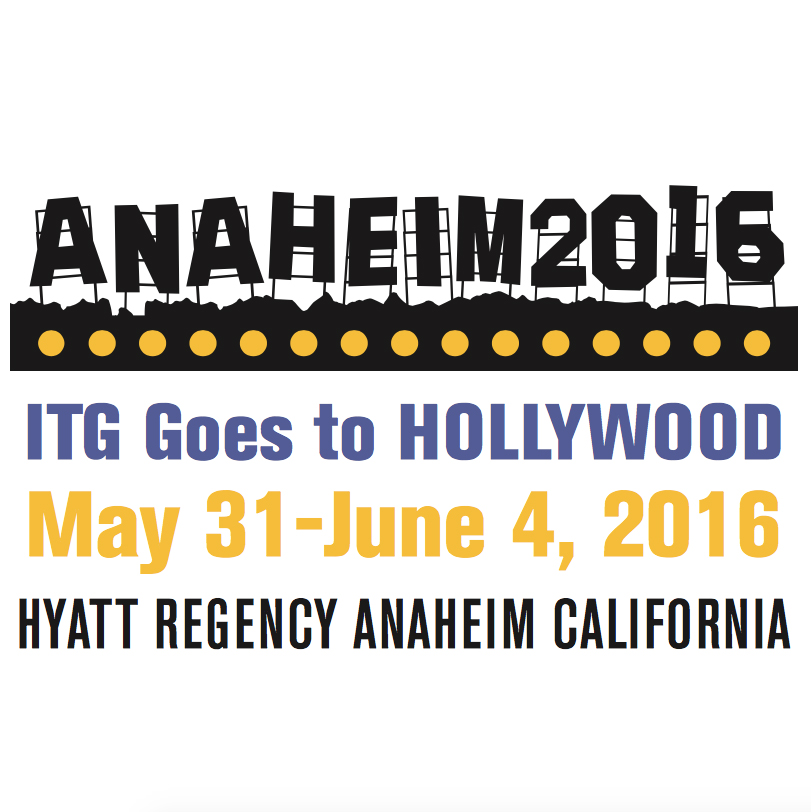 ITG 2016 | The Hyatt Regency Orange County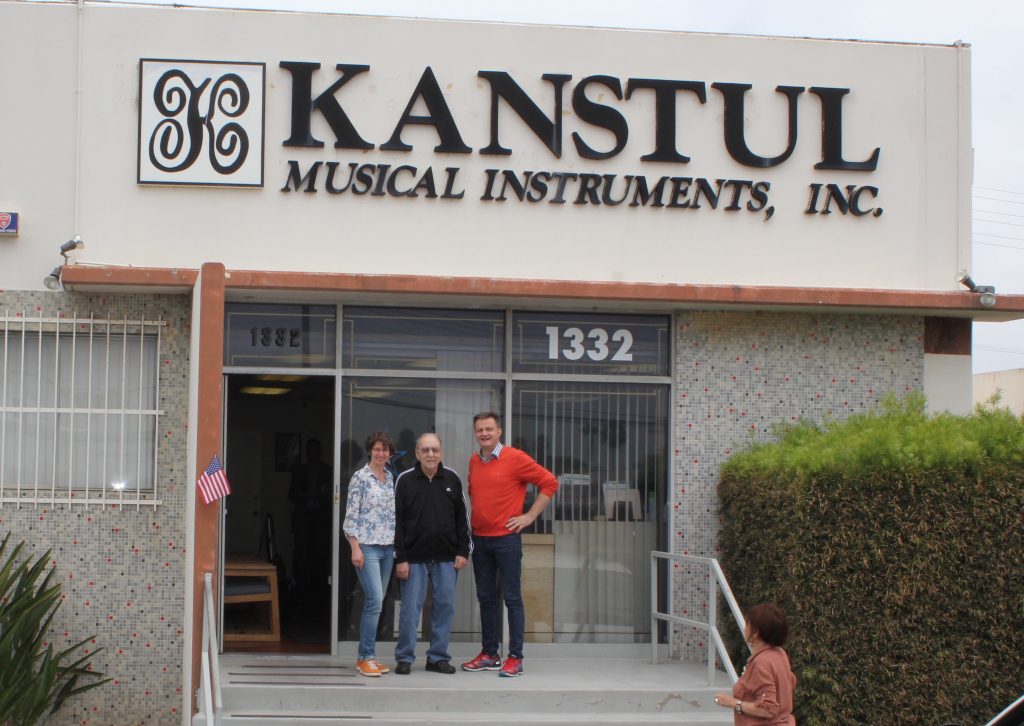 ITG 2016 | Heidrun Joechner, Zig Kanstul and Hub van Laar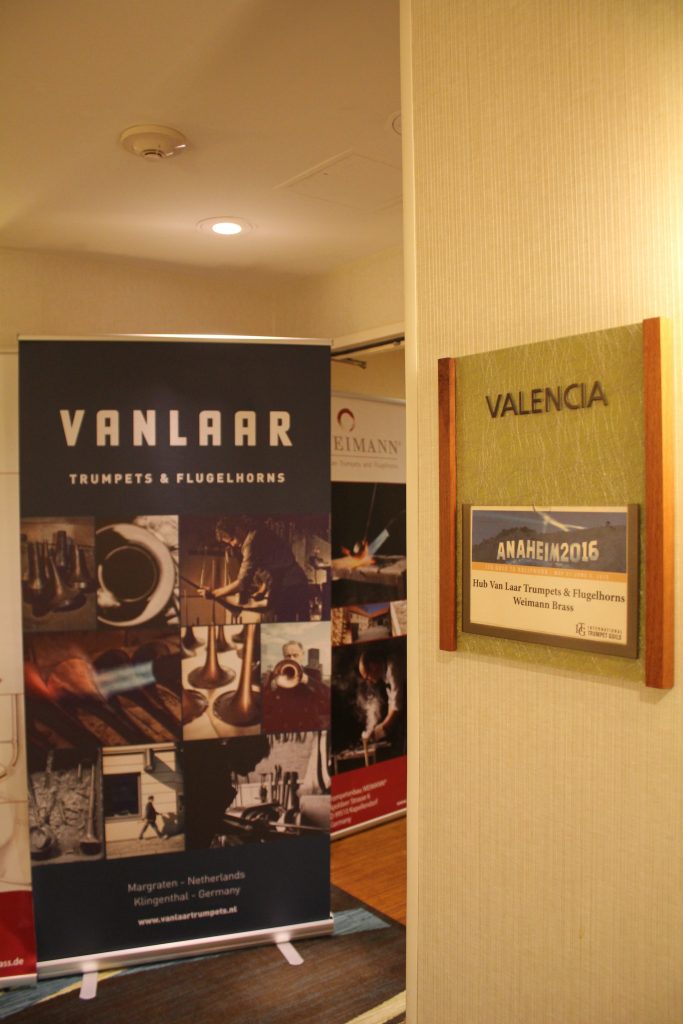 ITG 2016 |The Valencia Room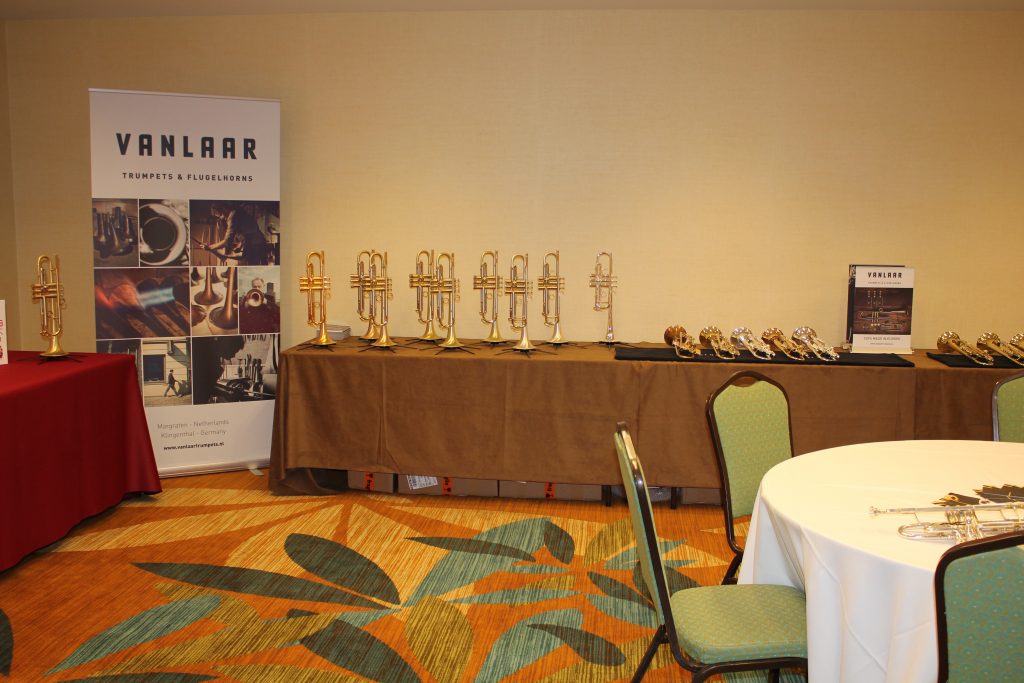 ITG 2016 | Set up!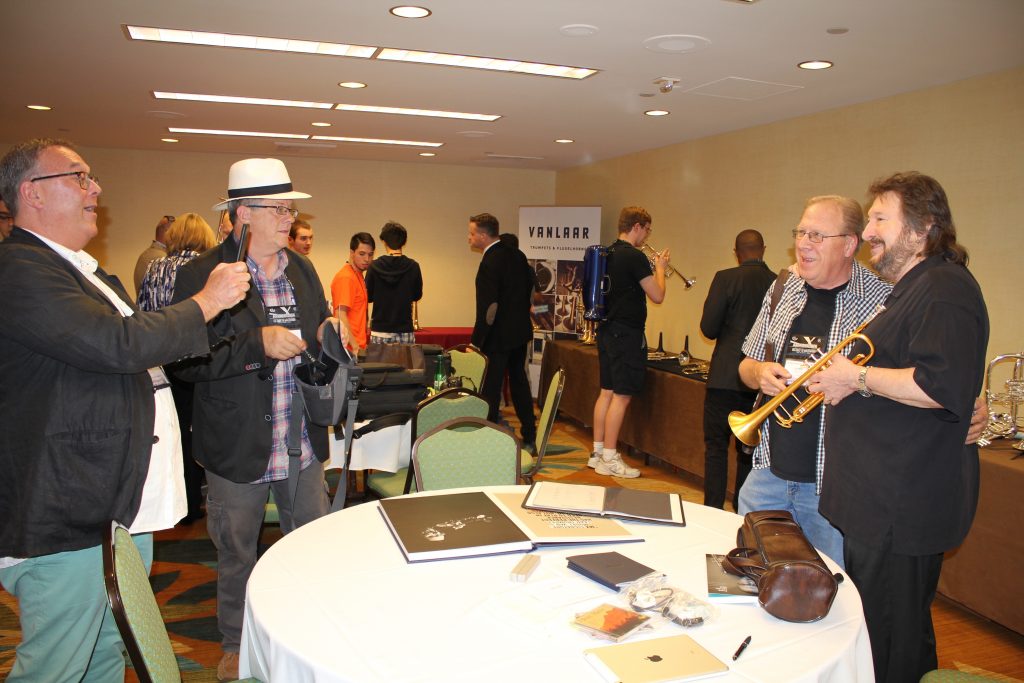 ITG 2016 | Frank van der Poel, Stan Engle and Chuck Findley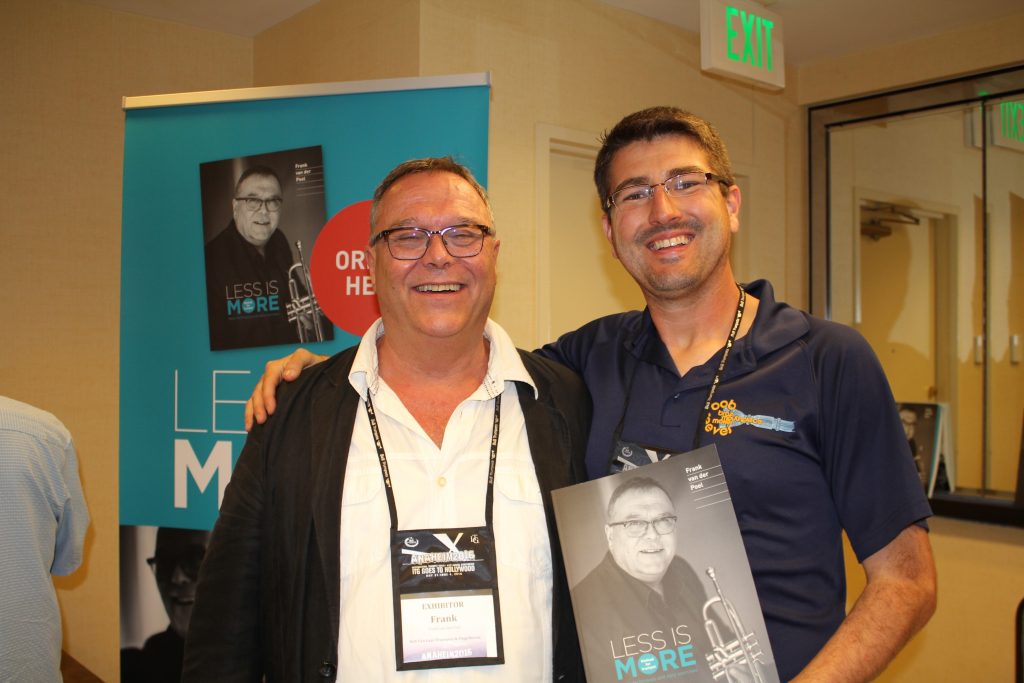 ITG 2016 | Frank van der Poel and John Snell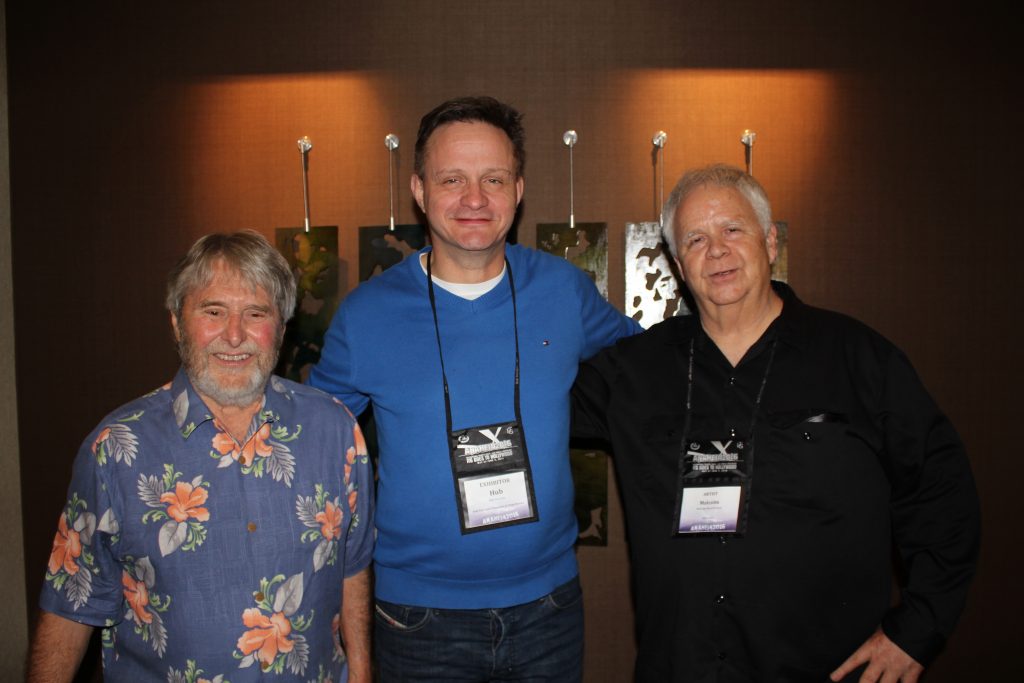 ITG 2016 | Bob Findley, Hub van Laar and Malcolm McNab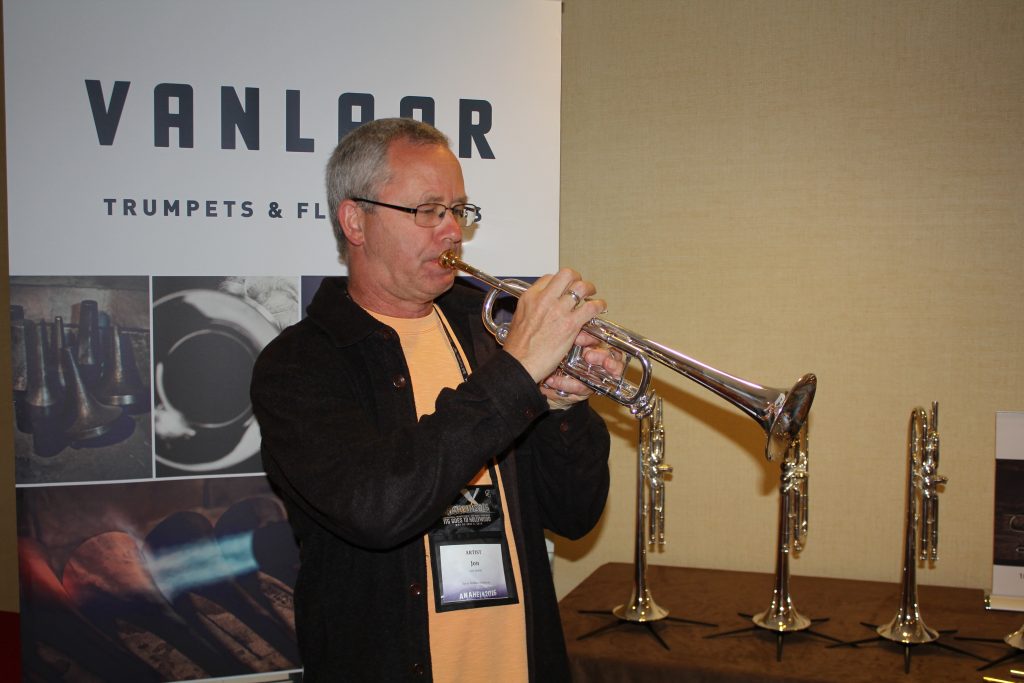 ITG 2016 | Jon Lewis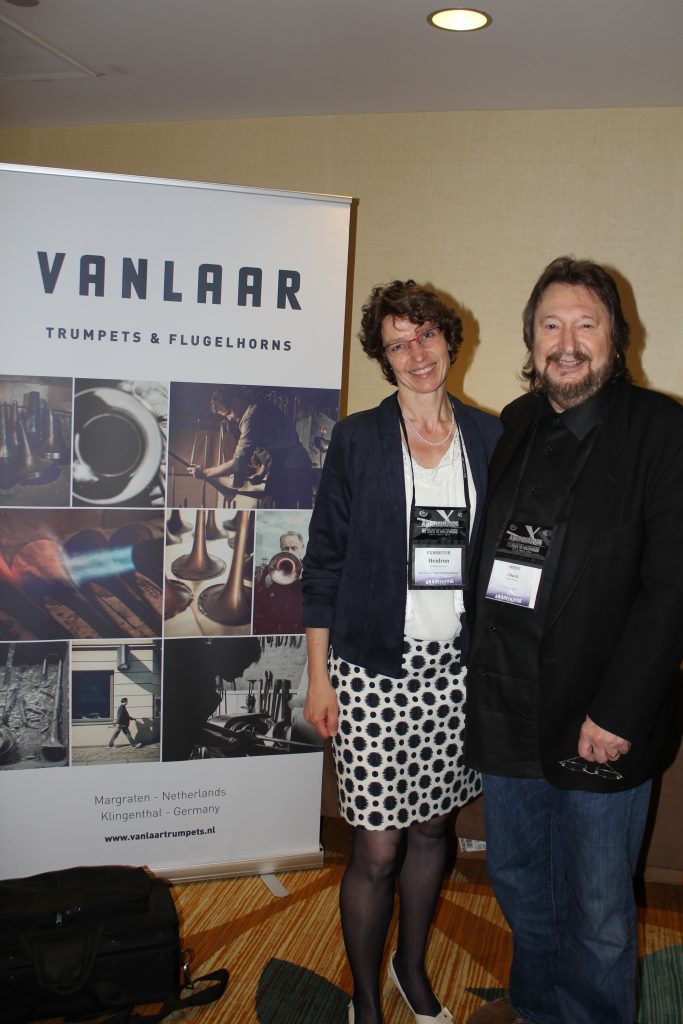 ITG 2016 | Heidrun Joechner and Chuck Findley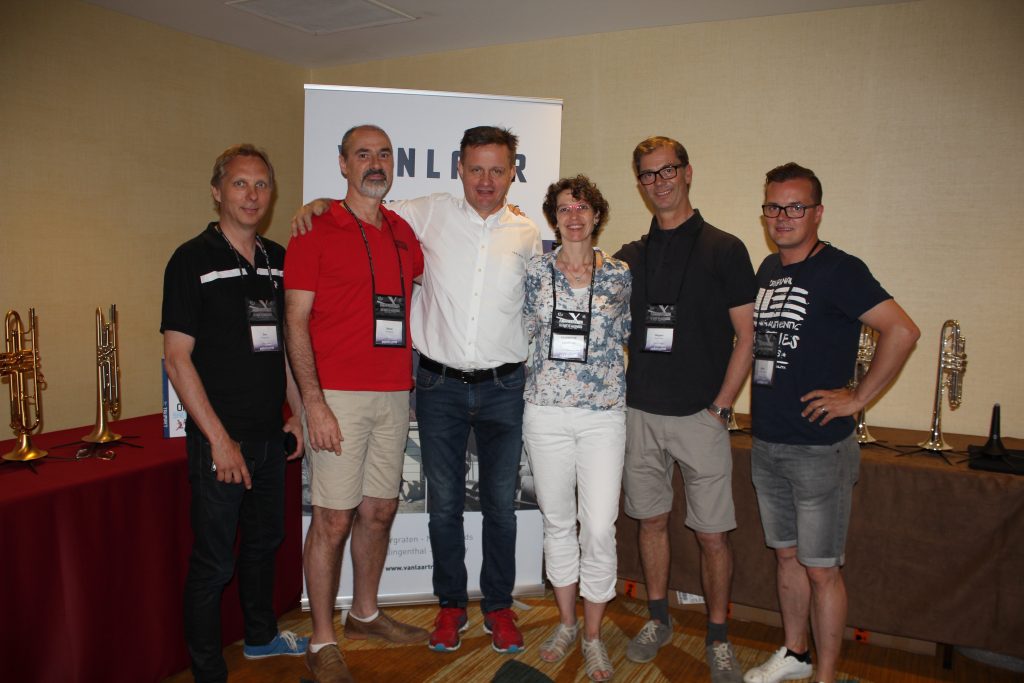 ITG 2016 | The Norrbotten Big Band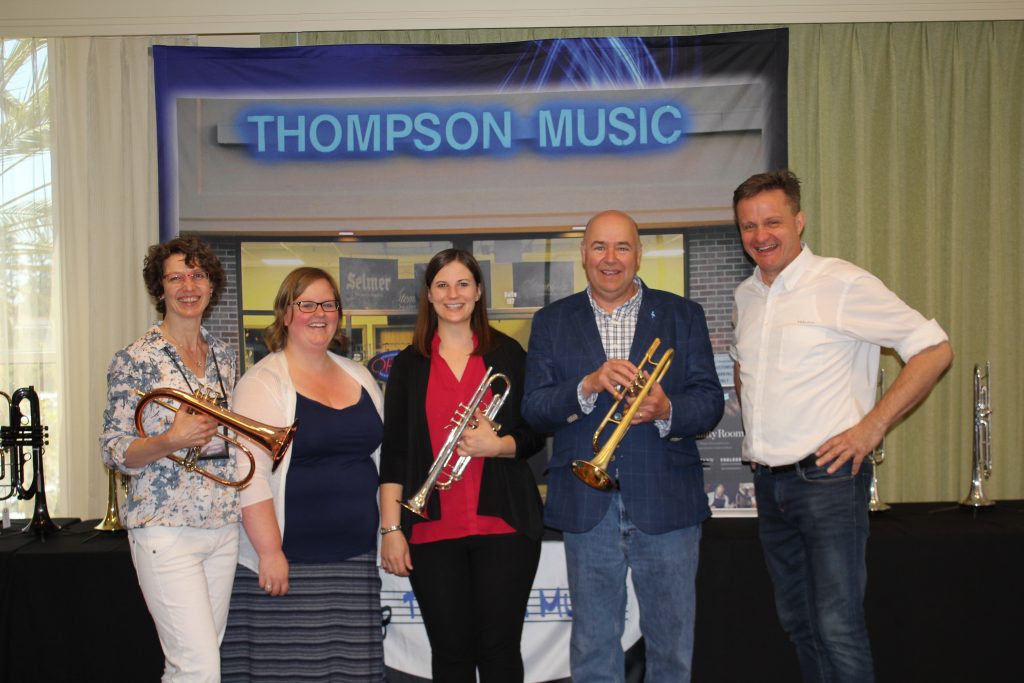 ITG 2016 | The Team of Thompson Music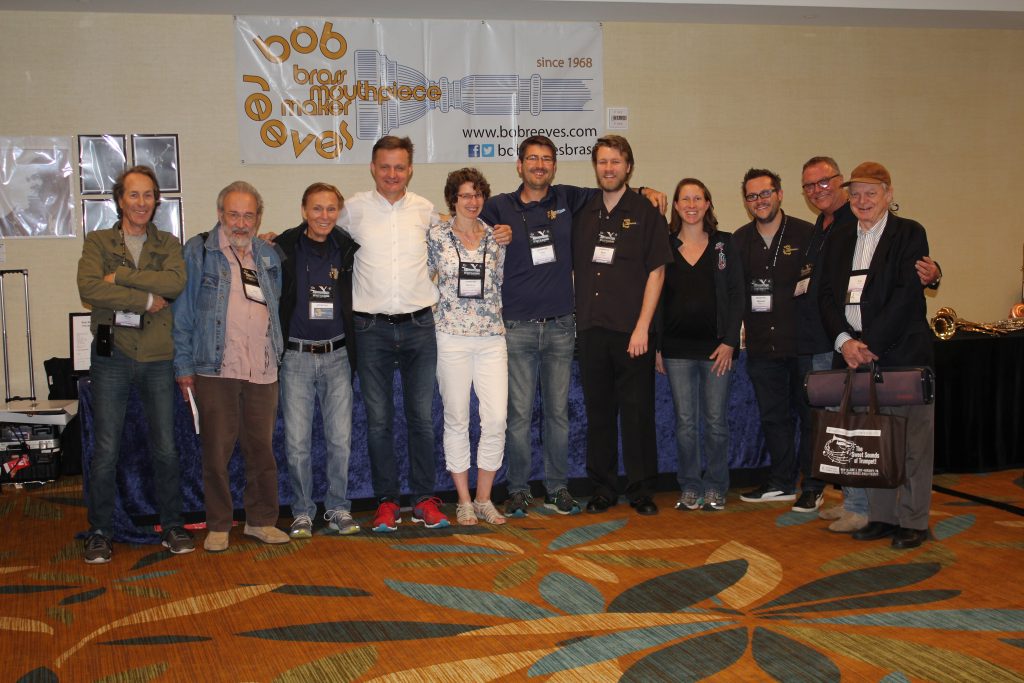 ITG 2016 | The Bob Reeves Team, together with Howie Shear, Hub and Heidrun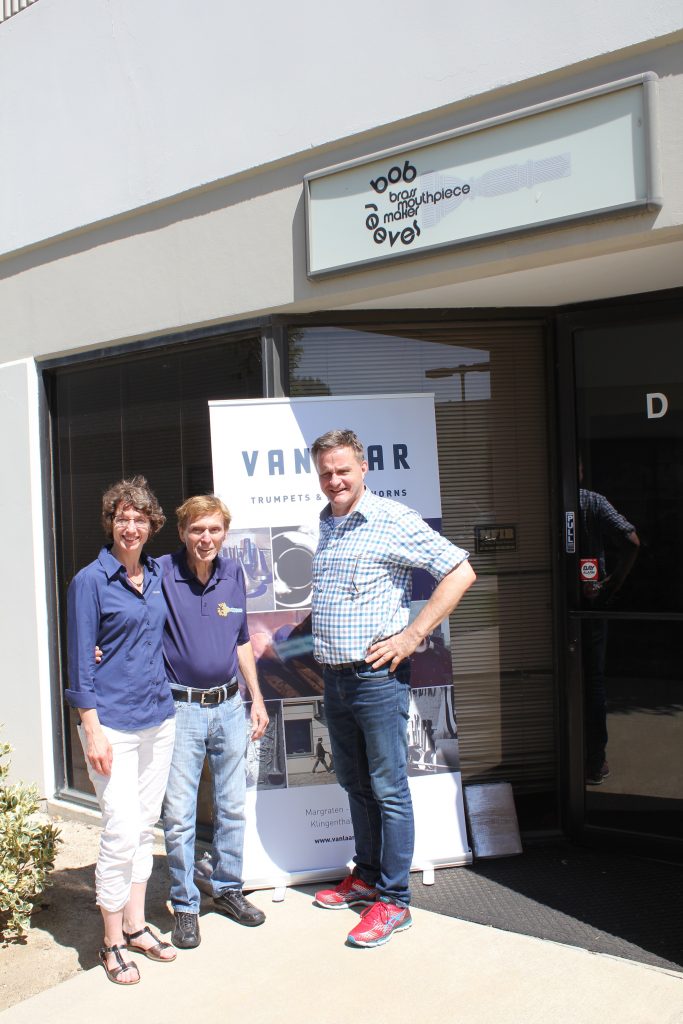 ITG 2016 | Van Laar Day at Bob Reeves Brass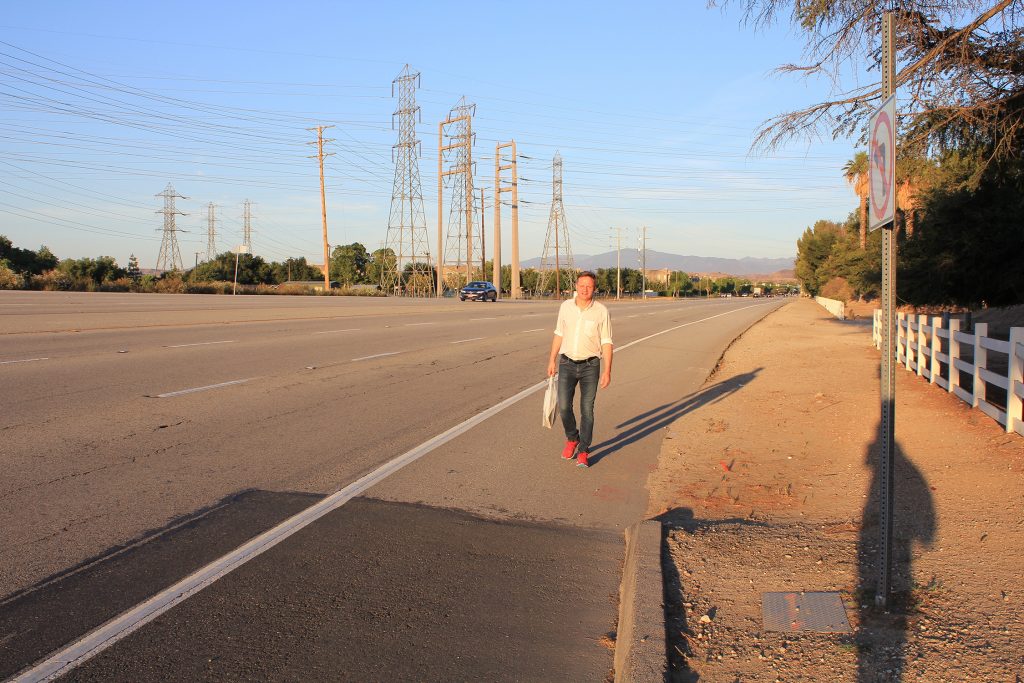 ITG 2016 | Going home…
This year the 41st ITG (International Trumpet Guild) Conference took place in Anaheim, California from 31 May – 04 June at the Hyatt Regency Orange County. The team from Van Laar were proud to present their trumpets and flugelhorns at the Valencia Room, which we shared together with Weimann Brass and the celebrated Dutch trumpeter Frank van der Poel.
We were very happy to welcome numerous interested people, musicians, and both old and new friends who were able to test our instruments. It was a special pleasure for us to welcome the two masters of brass – Chuck and Bob Findley. Chuck's concert "Songs from the Movies" was certainly one of our ITG highlights. We very much enjoyed our visit to the event and would like to express our compliments to the organizers!
Before the ITG started, Kanstul Musical Instruments invited us to their factory in Anaheim where they gave us an extra guided tour. We were delighted to meet company president Zigmant "Zig" Kanstul himself and would like to say a big thank you to the Kanstul company for a great visit!
After the ITG conference we were invited by Bob Reeves to a special "Van Laar Day" at his Brass Mouthpieces factory in Valencia. There we were delighted to meet trumpeters Jon Lewis and Howie Shear once again. Next month, Jon and Howie will be featured guests at Van Laar Trumpets, Margraten. We would like to take this opportunity to thank the team from Bob Reeves Brass Mouthpieces, especially Bob Reeves and John Snell, for their warm hospitality!
Finally, a big thank you to all our customers for their confidence in Van Laar instruments, and to the many visitors for their interest and enjoyable conversations with them. We had a really wonderful time!
For more pictures please feel free to watch our Facebook album.