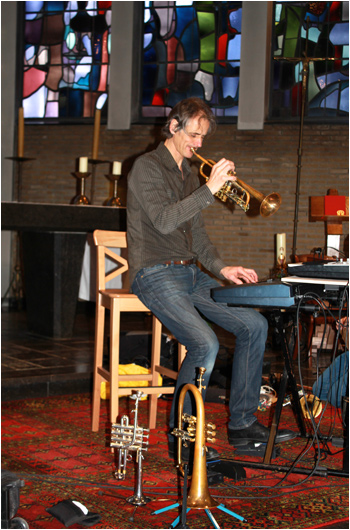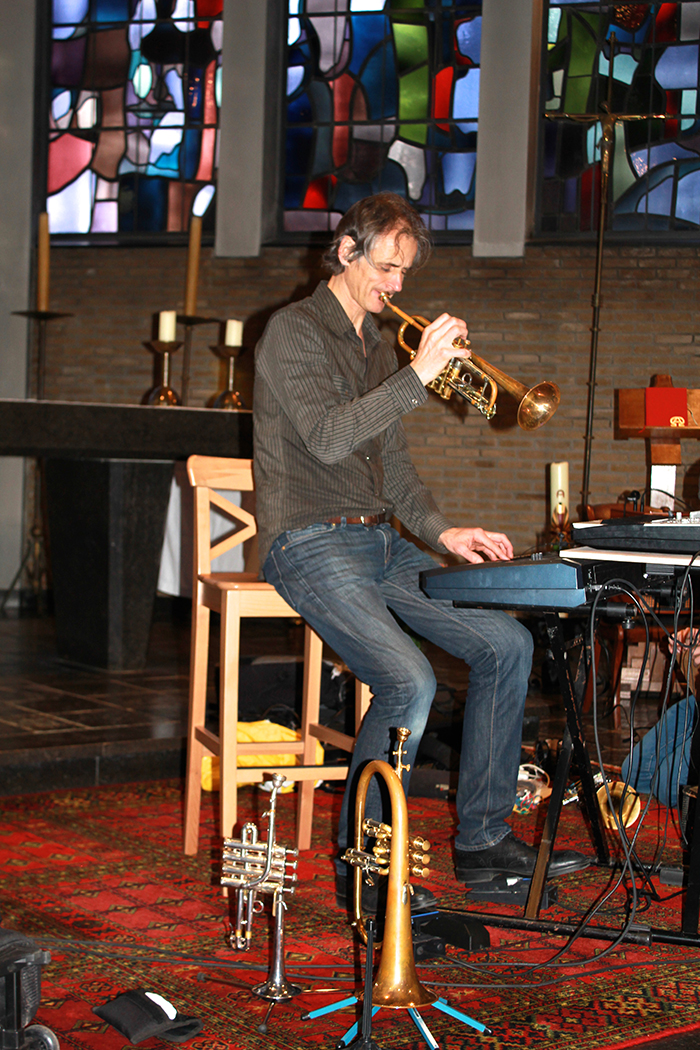 Markus Stockhausen seminar and concert
Sunday, 22 February 2015 was a great day in many respects. The weather was sunny, and 25 participants arrived at the Van Laar workshop in good spirits, all of them eager to listen to Markus Stockhausen and learn from him how to improve their skills.
One of the seminar themes was entitled "My Personal Sound" in which the participants tried to identify their own ideal personal sound and learned to adapt their instrument to it. The other seminar theme dealt with "Flexible Breath Control – Improvisation – An Open Mind". The trumpet players were invited to play for Markus Stockhausen who consequently offered them advice.
During the break, coffee, tea and home-made soup were enjoyed by all.
After the highly interesting and informative seminar, the participants joined Markus Stockhausen at his concert in the Chapel of the Mission House in Cadier en Keer. During the course of the concert, Stockhausen improvised music with numerous trumpeters in which "Sound Fields" were explored. Thereafter he performed a solo whereby he used electronic equipment to widen the sound possibilities.
As one can see from the smiling faces in the photos, a great day was certainly had by all!
Please have a look at our Facebook album (you don't need to have a Facebook account)