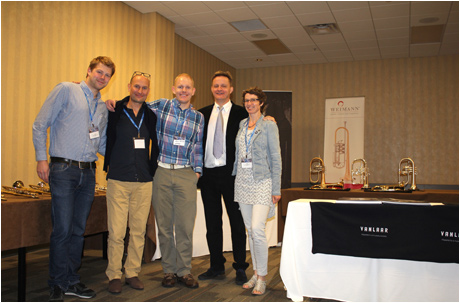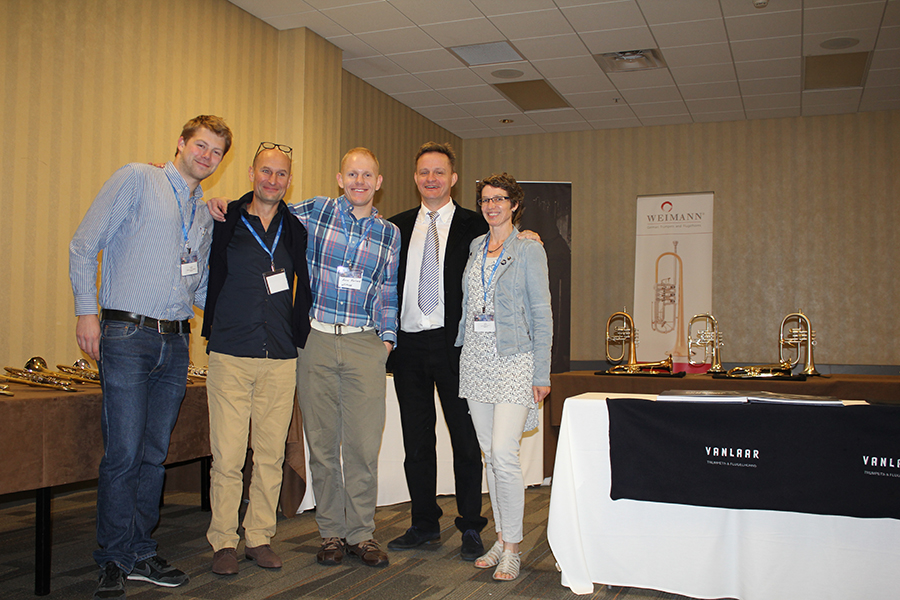 Van Laar at the ITG 2015
The 40th Annual Conference of the International Trumpet Guild took place at the Hyatt Regency Hotel in Columbus, Ohio from 26 – 30 May 2015. We from Van Laar very much enjoyed our trip to the event. Our compliments to the organizers!
Van Laar trumpets were on show to be tried and tested by participants in our private room – often called the "Quality Instruments Room" by attendants –, which we shared with Alexander Weimann, a maker of rotary trumpets and flugelhorns from Thüringen. We were visited by numerous interested customers, new and old friends and musicians alike. It was a special pleasure for us to welcome Chad McCullough, a jazz musician and composer, who plays an OIRAM trumpet and an OIRAM Fresu flugelhorn. It goes without saying that we all enjoyed some great music.
A big thank you to all our customers for their confidence in us, and to the many visitors for their interest and enjoyable conversations with them. We had a really great time!
Please have a look at our Facebook album
(you don't need to have a Facebook account)