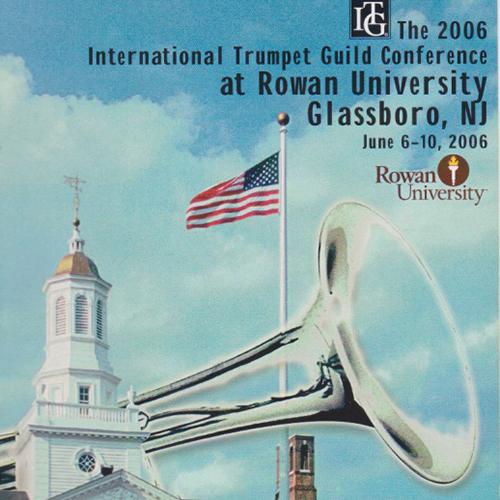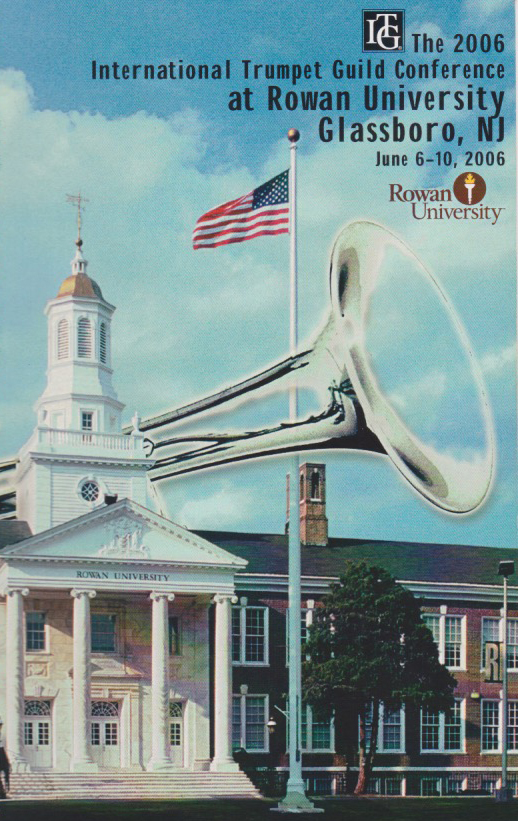 Hub and Heidrun make their first visit to the International Trumpet Guild Conference, in Glassboro, New Jersey
The International Trumpet Guild (ITG), with roughly 6000 members from 64 countries, was founded in 1975 in order to stimulate the communication between trumpet players worldwide and to improve the level of teaching and performance.
The ITG Conference takes place every year, always at a different location, and offers the very best of the field a chance to get together in an informal atmosphere at master classes and concerts. New innovations with regard to the trumpet are on display and visitors eagerly grasp the opportunity to thoroughly test all the models on exhibition.
This year's conference took place at the Rowan University in New Jersey, USA. Due to the fact that the majority of all American ITG members live in and around New York, it seemed a good idea for Hub van Laar to exhibit his instruments and have them critically scrutinised by the participants. This conference was to be an important quality test for newly developed Van Laar instruments: the new version of the B1 trumpet, the new B6 and B8 trumpets, the OIRAM flugelhorn and…. (surprise, surprise!) the prototype of the piccolo trumpet.
The interest was overwhelming! Not only because of the large amount of visitors, but also because of the great interest shown in Van Laar instruments by top-notch professionals. Fired by the renown which lit the way before the instruments had even got to the USA, and most definitely through the enthusiasm of the promotion team of Hub together with Chuck and Bob Findley, numerous well-known and less well-known professional musicians found their way to the exhibition stand to test and admire the quality and fantastic workmanship of the instruments on display. To be sure: these easily stood up to all the discerning criticism! Now Randy Brecker, Mario Guarneri, George Rabbai and Mike Natale could be counted among the new stars in Hub's firmament. And it wasn't long before Randy Brecker and Mario Guarneri travelled to Margraten to "measure up" for the new instrument of their choice.
The trip to the USA was rounded up with a visit to New York in order to make new business contacts and to prepare the ground for further developments on the American market… From rural Limburg to the Big Apple: Hub sure did it his way (and let's hope he keeps on doing that)!
For more pictures please feel free to watch our Facebook Album