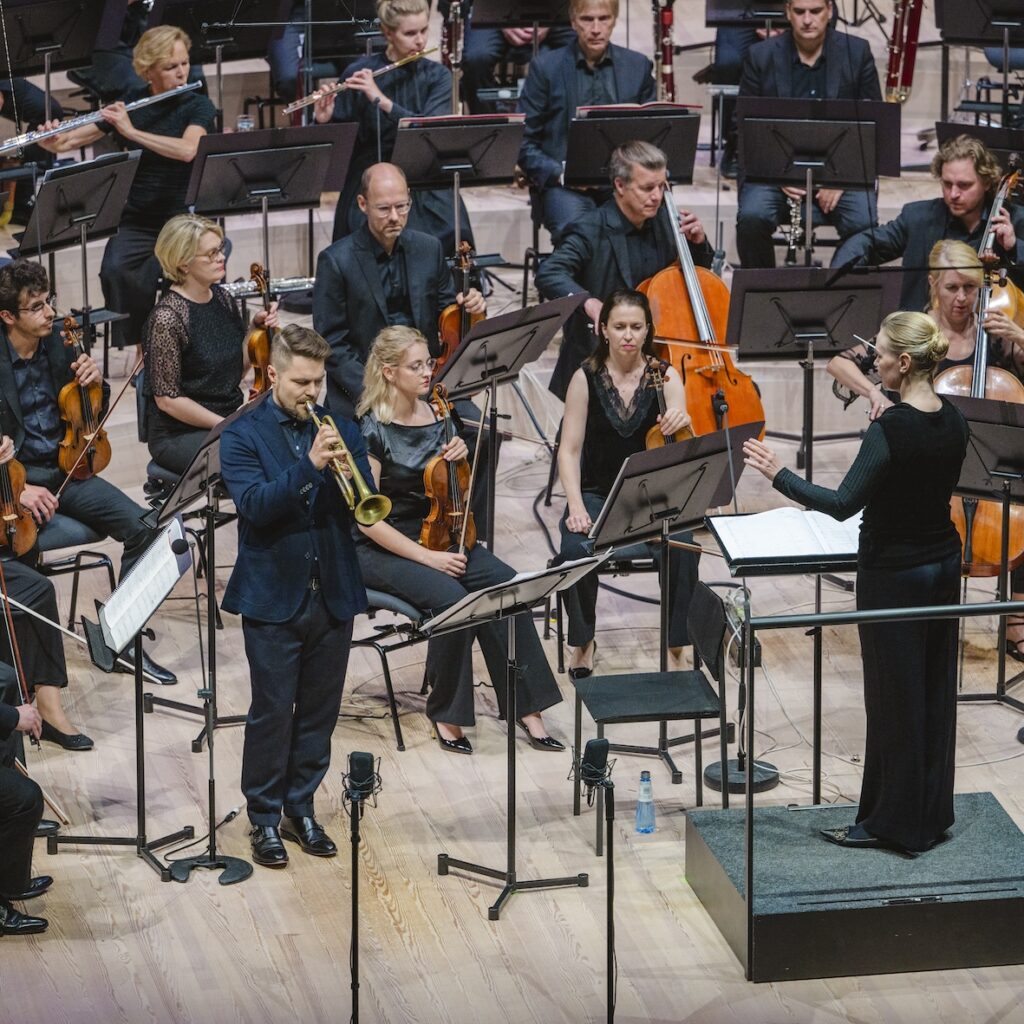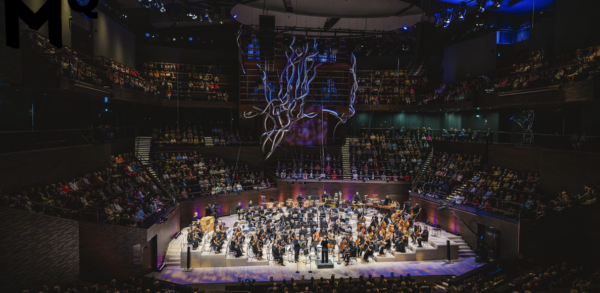 The Finnish jazz trumpeter Veneri Pohjola and the Finnish Radio Symphony Orchestra under the baton of Susanna Mälkki, gave the breathtaking world-premiere performance of Kaija Saariaho's final work, a trumpet concerto entitled HUSH, at the end of August 2023 during the Helsinki Festival.
Saariaho's concerto reflects many aspects of her journey through life. The music looks back to trumpet parts in her first concerto, Graal Thêatre, composed in 1994 for violin and orchestra, and to the concerto Not A Knight, for solo violin, actor and orchestra. The title HUSH and its four movements are taken from the spoken text "where the Grail legends resonate as a personal and collective quest of making music, and leaving an imprint into the silence" writes Saariaho in her programme notes.
Trumpeter Veneri Pohjola, for whom and with whom the concerto was written, brought the music and the silence surrounding it to life with extraordinary intensity and beauty.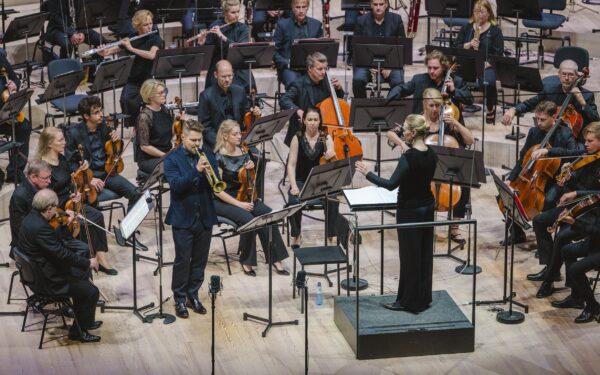 https://fmq.fi/articles/and-ink-the-silence-saariahos-hush-given-in-a-world-premiere-of-flickering-intensity-at-the-helsinki-festival
Verneri Pohjola plays a Van Laar B6 trumpet.