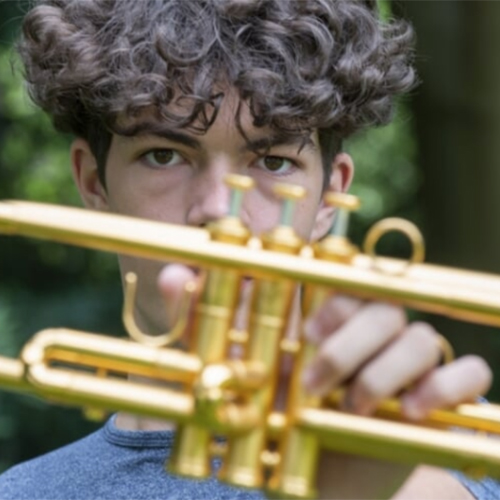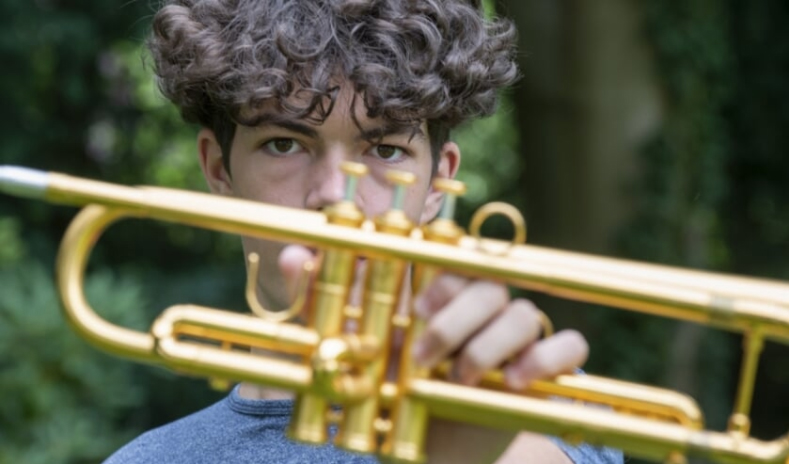 Ergens tussen Zwolle en Apeldoorn staat de mysterieuze watermolen 'Tot & Met'. Deze bijzondere locatie staat zaterdag 5 september 2020 in het teken van Jazz. Samen met een driekoppige band en speciale gast speelt Milan van Munster eigen werk en bekende nummers van artiesten als Miles Davis, Chet Baker, Ella Fitzgeralds en Kyteman. Een nieuwe generatie artiesten heeft jazz omarmt en kan niet wachten het aan u te laten horen.
Milan van Munster is zijn hele leven al bezig met jazz trompet. Naast zijn huidige opleiding aan het Stedelijk Gymnasium in Apeldoorn bereidt hij zich op Artez in Arnhem voor om over twee jaar te gaan studeren aan het conservatorium. Ondanks dat Milan al vele keren op het podium heeft gestaan (e.g. met Bigband Heerde, Young Talent Jazz Band of tijdens You've Got Talent Epe), zal 5 september 2020 zijn eerste zelf-geïnitieerde concert zijn. Bezoekers zullen getuigen zijn van de start van een interessante carrière. A New Mile, niet alleen voor Milan, maar ook voor jazz en livemuziek na maanden van stilte door het Corona-virus.
Om ervoor te zorgen dat iedereen 1,5 meter afstand van elkaar kan houden worden er twee intieme optredens gegeven in de buitenlucht. Één om 14.00 en één om 20.00. Geniet samen of alleen van een drankje, zomerse sfeer en vlotte jazzmuziek.
Milan van Munster: New Mile
Zaterdag 5 september 2020 om 14:00 en 20:00
Watermolen Tot & Met – Keetweg 3, 8181 RB Heerde
Ticketprijs € 13,50
Kaartverkoop via:
milanvanmunster.nl
Voor meer info:
https://www.veluws-nieuws.nl/nieuws/algemeen/995638/milan-van-munsters-muzikale-new-mile-
https://vvvepe.nl/evenementen/milanvanmunsternewmile/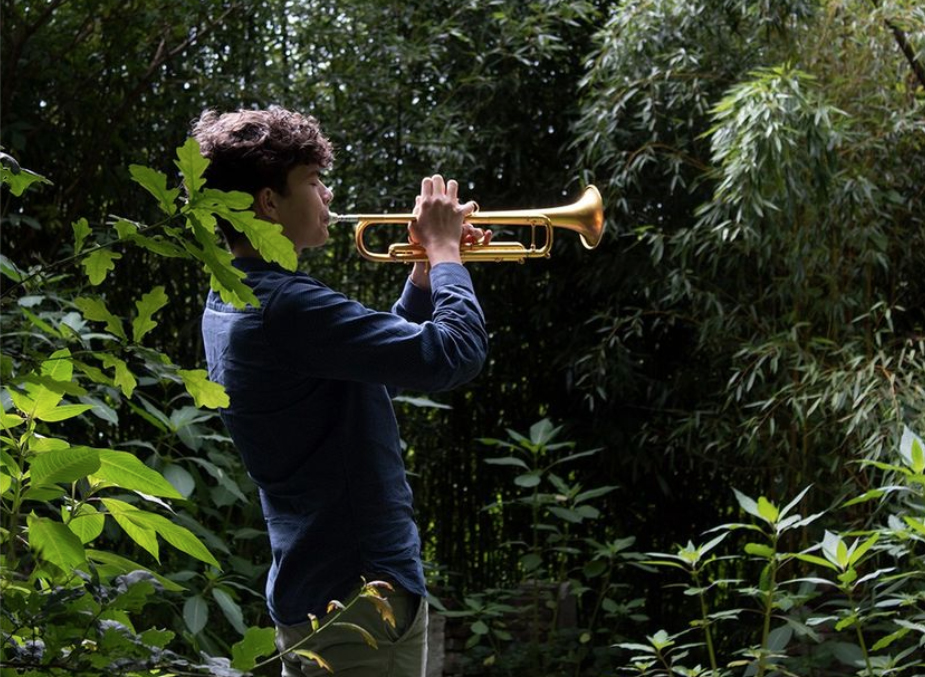 Location
Keetweg 3, 8181 RB Heerde, Netherlands