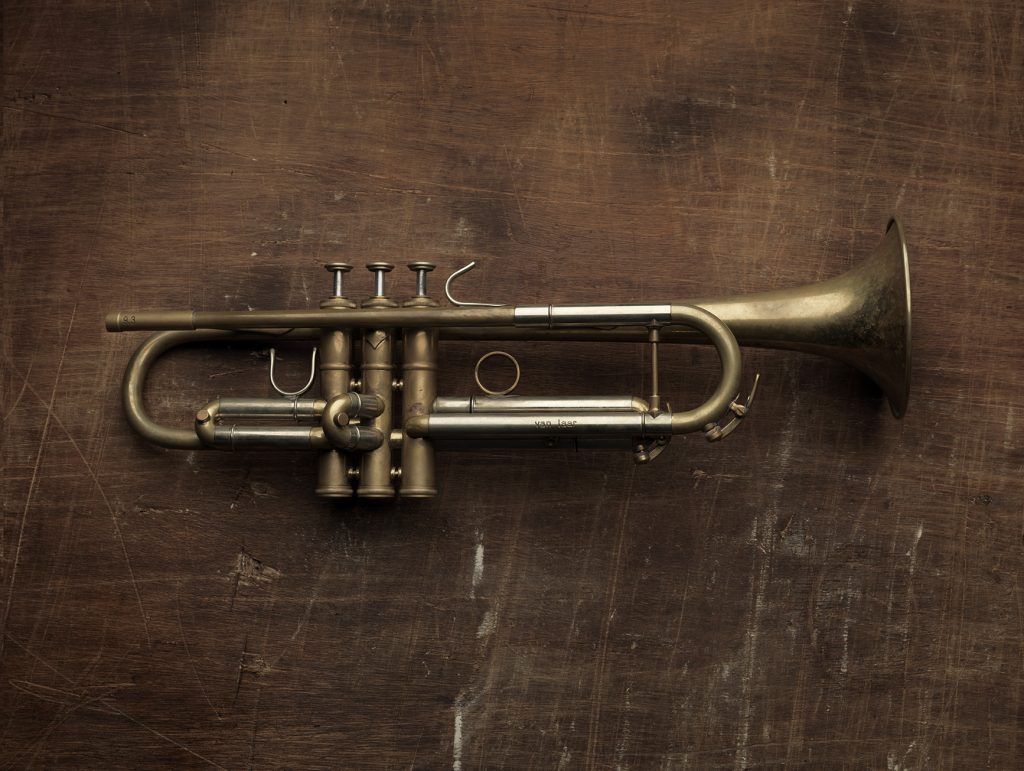 The B9 is a free blowing, all-round trumpet with an open feel. It has an even sound throughout the range at all dynamic levels and is therefore suitable for all playing situations, whether classical, wind band, pop or big band. Due in part to its streamlined valve section and a slightly narrower tuning slide crook than other Van Laar trumpets, the 9 series trumpets offer fast response with great projection. 
The B9 model is available with three different bells.
9.3 Medium taper and reversed leadpipe: a slightly broader, more colourful than the 9.1, rich in harmonics while maintaining excellent slotting.
ML bore: 11.7 mm (0.461″)
Standard weight valve casing
One-piece hand-hammered bell
Bell material: yellow brass
Bell diameter: 122 mm (4.807″)
Finish
Artists who play this instrument