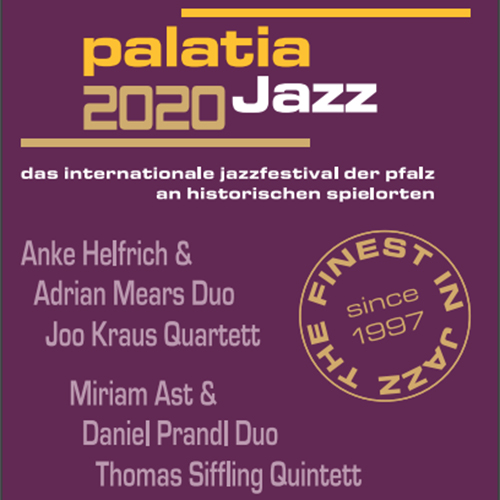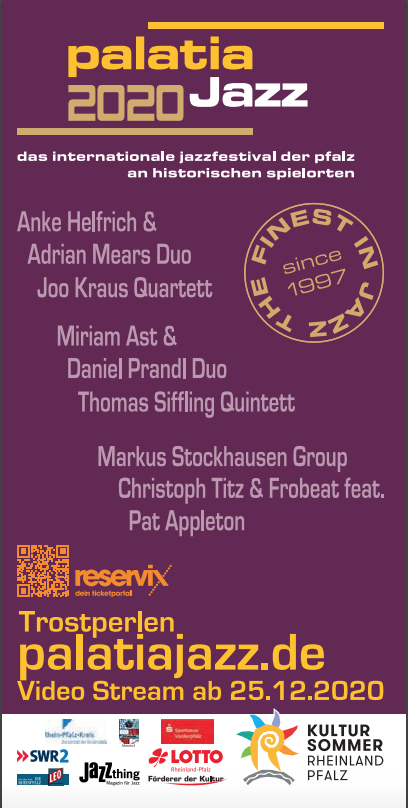 The palatia Jazz Festival presents their "Trostperle" (Consolation) Concerts 2020.
In the 24th year of its existence, the palatia Jazz Festival offers six jazz concerts with top German jazz stars as digital streams on VIMEO. A festival on the sofa for the Christmas holidays on 25, 26 and 27 December 2020.
The double concerts, with two ensembles in each case, are online for 72 hours as from 3 p.m. and can be activated with your ticket code during this time slot. The "Consolation" Concerts focus on jazz trumpeters, among these being Van Laar Artists 
Christoph Titz
,
Markus Stockhausen
and
Thomas Siffling
.
https://www.palatiajazz.de/ 
https://www.palatiajazz.de/palatiaJazz-wAssets/docs/Flyer_Trostperlen.Web.01.pdf