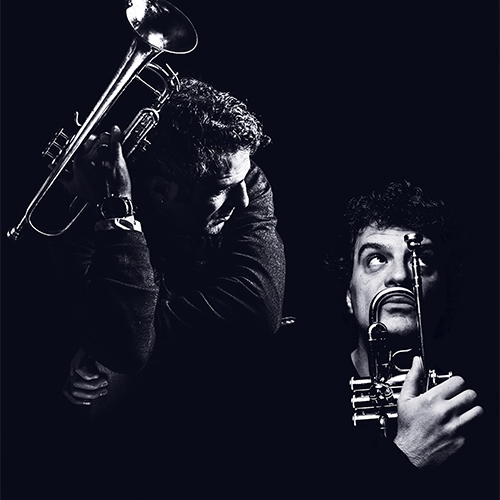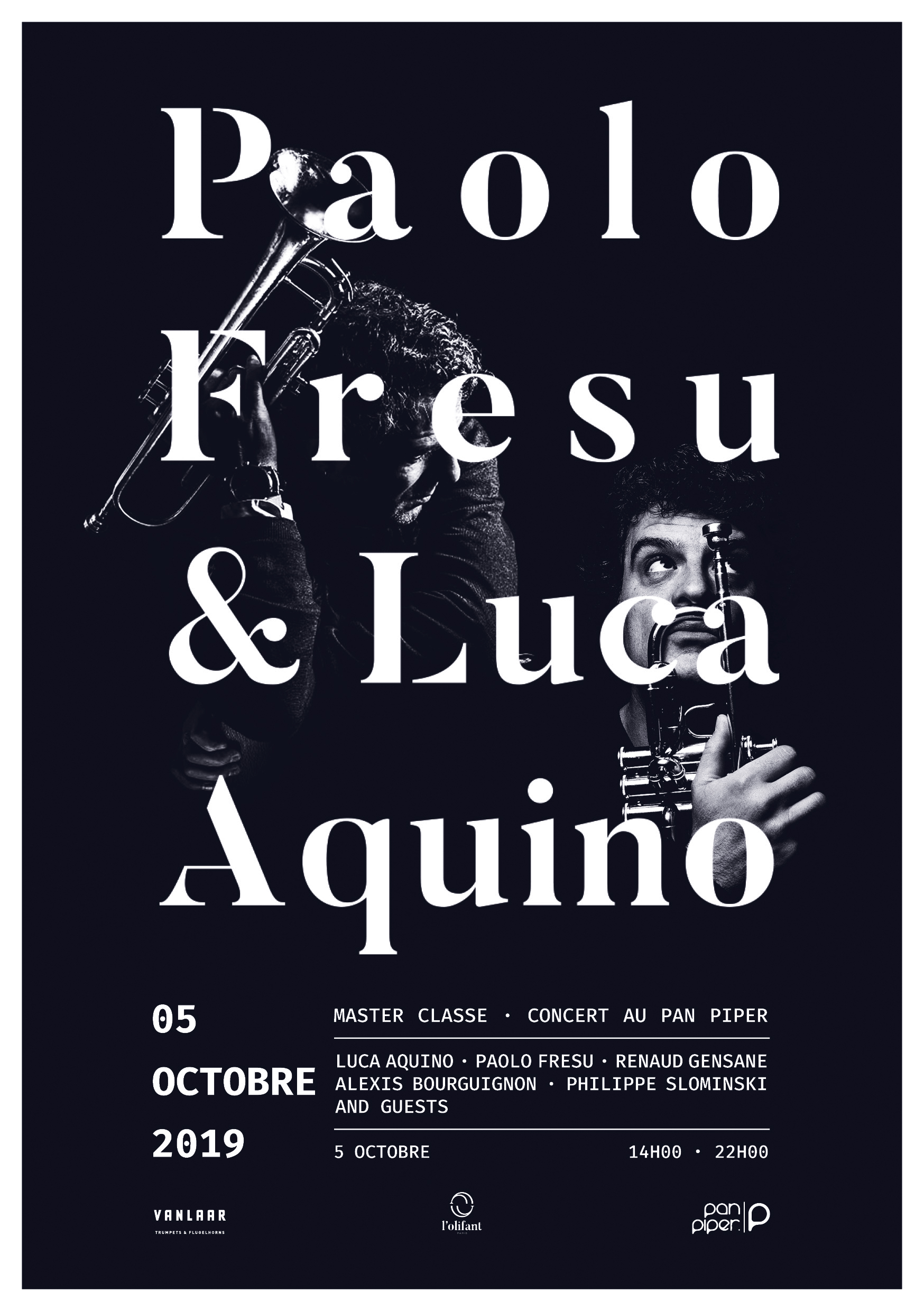 L'Olifant Paris, Van Laar Trumpets & Flugelhorns and Pan Piper Paris proudly present:
Paolo Fresu & Luca Aquino in concert
Programm Saturday, October 5, 2019
14:00 – 17:00 Masterclasses with the Italian trumpeters Paolo Fresu and Luca Aquino
The classes are open to all musicians and music lovers – whether amateur or professional, young or old.
Cost: €15,00
Please note that the number of participants in the master class is limited so hurry to reserve your place by contacting L'Olifant Paris as soon as possible.
13:00 – 18:00 Exhibition by Van Laar Trumpets & Flugelhorns
Hub van Laar and his team will be present for a "meet and greet" and will be glad to answer your questions.
20:00 – 22:00 Concert with Paolo Fresu and Luca Aquino
After the concert a jam session will take place with Van Laar trumpeters Renaud Gensane, Alexis Bourguignon and Philippe Slominski.
Cost: € 25,00 (Master class participants can visit the concert at a reduced rate of € 20,00)
Please book your ticket via Pan Piper Paris or L'Olifant Paris
Location
Pan Piper Paris, 2-4, Impasse Lamier –­ 75011 Paris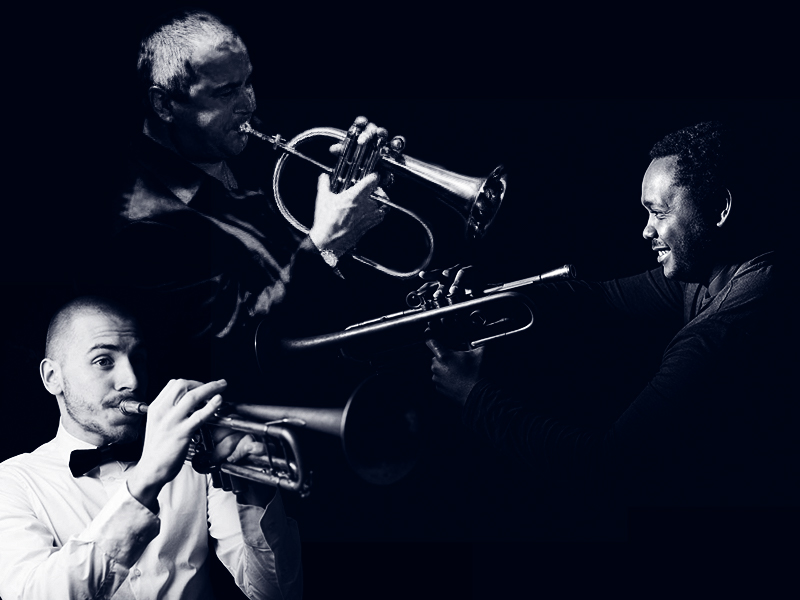 Location
2-4 Impasse Lamier, 75011, Paris, France